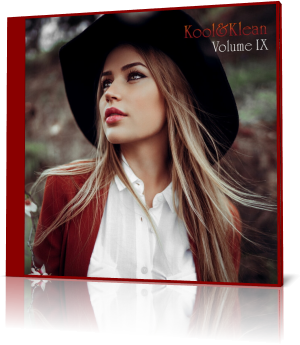 Germany based multi-instrumentalist Konstantin Klashtorni is a professional musician to whom the adjective autarkic fully applies. He writes and arranges all pieces, plays all instruments and mixes and records them in his studio. In addition, he creates the graphic designs for his CDs, manufactured and distributed them on his own label. Furthermore, he also promotes them with beautiful videos, whereby his affinity for attractive women is congenially combined with his appealing music.
If anyone has adapted to the spirit of the times, it is Konstantin Klashtorni with his universality. In view of this time-consuming work, one is amazed by the speed with which new CDs are released, which are issued under various series. Similarity can by no means be ruled out, but neither can enthusiasm. Among the musical people Konstantin is purposeful and full of business.

Graceful Moves opens the roundel of ear-flattering melodies. Guitar and flute alternate perfectly arranged in the melody playback. The aptly titled Passions Overflow has the ultimate dream factor in all its loveliness.
If music could be a womanizer, then Your Sensuality could be the irresistible candidate. Often Klashtorni seeks the association with the beautiful moments of life like with the title Warm Summer Nights. Saxophones and synth sounds are caressing the ear canal. Corals & Reefs offer the charm of natural beauty, which is also reflected in Klashtorni's music.

Dream With Me shows more of the simmering sweetness produced by synth, guitar and piano. Seaside Escape quotes more from the field of vacation pleasures, which are unfortunately now denied us by Corona. At least the music remains for us. Down Our Memory Lane dives in the synth waves and introspective guitar sound. To the end of the tune Klashtorni flashes with his guitar playing to a touch of Peter White.
Temperatures Rising wraps the listener in sweet cotton candy. The world dips into pink colors. The album ends with Chasing Rainbows. Professionally polished like a Streamliner.
Konstantin Klashtorni puts more emphasis on ingratiating sound structures than on catchy melodies with his Kool&Klean series. Personally, I would like more pepper and salt.





Buy the album in all stores

Album Information

Title: Volume IX
Artist: Kool&Klean
Year: 2020
Genre: Smooth Jazz
Label: KvK


Tracks:

1) Graceful Moves (3:59)
2) Passions Overflow (4:51)
3) Your Sensuality (4:52)
4) Warm Summer Nights (4:41)
5) Corals & Reefs (4:47)
6) Dream with Me (4:38)
7) Seaside Escape (4:30)
8) Down Our Memory Lane (4:31)
9) Temperatures Rising (4:34)
10) Chasing Rainbows (4:45)



Further reviews:


Kool & Klean - Volume I