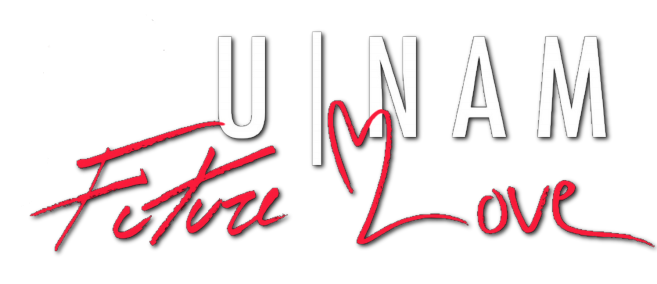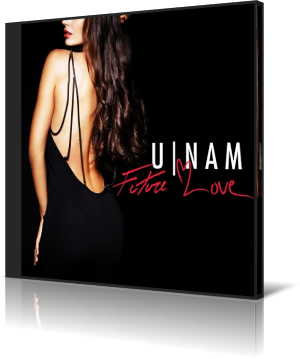 Paris born guitar virtuoso Emmanuel "U-Nam" Abiteboul is showing his generous side again. With fifteen tracks on his new album Future Love he provides us with plenty of good music. Future Love is U-Nam's positive view of things.
A large number of top-notch musicians have participated in this gigantic project. U-Nam performs guitars, bass, keyboards, synth bass, Vocoder and also made programming and editing. Further musicians are Alex Al, Dwayne "Smitty" Smith (bass), Denis Benarrosh (percussion), Fran Merante, Michael White (drums), Christian Martinez (trumpet & flugelhorn), Andrey Chmut (sax), Valeriy Stepanov, Mathias Roos, Bill Steinway (Rhodes), Frank Sitborn (Rhodes and Clavinet), Maria Grig (viola and violin), Kim Hansen (B3 organ), Tim "Tio" Owens, Kim Chandler (vocals), and Shannon Abiteboul (sax and flute).
U-Nam loves it terrific and so the album starts with Changes uncomprisingly, volume pulled on maximum. The result is like a musical battle of George Benson and Nile Rodgers. The unbridled passion is also the main driving force of the title song and and with all the stops from George Benson's stylistic wardrobe is the enthusiasm of the audience in the bag.
Good Old Days is orchestral jazz in Philly style rejuvenated with a hip guitar jubilant. Is That So takes a strong pinch of EWF in the horn arrangement and the bass run is inspired by Ryan Paris' Dolce Vita. A sonic exploratory into the musical world of the 80's. Never Knew Love was originally released by Eumir Deodato in 1984. U-Nam presents an astonishing show with his rendition featuring singer Tim "Tio" Owens.
The title Artbeat is a combination of art and heartbeat, musically U-Nam dives anew into Philly ground. Before You Leave reminds me of Rick Ashley's hit Never Gonna Give You Up, U-Nam lives the vibe of the 80's! My Joy corresponds exactly to what U-Nam is most exciting about, fast heats on his guitar.
Get It Right is a song by Luther Vandross from his album I Know (1998), which he had written together with bass guitarist Marcus Miller. U-Nam transfers the organic pulse of the original into his interpretation. Every Time I Think of You is a track coming from U-Nam's heart. His guitar performance on this track absolutely concentrate on the beauty of the melody.
A Change of Heart is flamboyant guitar music with fat beats, shrill chords and Vocoder to the max. El Fuego (The Fire) tickles the Spanish soul with flamenco influenced rock, while U-Nam grabs the theme moving in and out and around. On Stick to It U-Nam collects anew elements of the 80's, mixes them together and reinforces a groove attack that is cutting edge. The album also offers two abbreviated variations of Future Love and Is That So?
Future Love is typical U-Nam. A musical biotope of groove laden Funk and contemporary coolness. U-Nam takes his audience in storm with full attack.




Buy the album in all stores

Album Information

Title: Future Love
Artist: U-Nam
Year: 2019
Genre: Smooth Jazz
Label: Skytown Records

1 Changes 5:59
2 Future Love 4:29
3 Good Old Days 4:08
4 Is That So? 6:05
5 Never Knew Love 4:46
6 Artbeat 3:22
7 Before You Leave 5:13
8 My Joy 4:59
9 Get It Right 4:36
10 Every Time I Think of You 6:06
11 A Change of Heart 6:01
12 El Fuego 4:50
13 Stick to It 4:54
14 Future Love (Radio Edit) 3:45
15 Is That So? (2018 Version) 6:05





Further reviews:


U-NAM - Back From The 80's

Weekend in L.A. (A Tribute To George Benson)