| | |
| --- | --- |
| Archive | |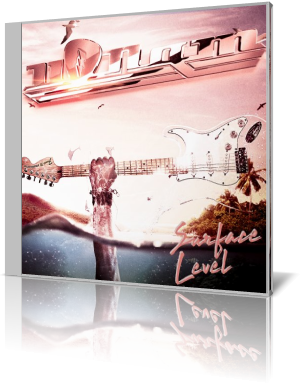 Guitar virtuoso

U-Nam is not stingy with bright colors and catchy music. A herald of smooth jazz, he has led in the youngest past the music of George Benson to new heights. With Surface Level he returns to his roots, the music of the 80's.

Besides U-Nam who performs guitars, bass, talk box, vocoder, programming, editing, keyboards, chimes are playing Shannon Kennedy (sax, flute), Christian Martinez (trumpet), Denis Bennarosh and Ramon Yslas (percussion), Dwayne "Smitty" Smith (bass), Maria Grig (viola and violin), Fran Merante and Jorel "JFly" Flynn (drums), Bill Steinway and Bob Baldwin (piano), Valeriy Stepanov (Fender Rhodes & Clavinet), Kim Chandler and Tim "Tio" Owens (vocals).

The starting Going For Miles spreads fun with a Nile Rodgers (Chic) inspired tune. Rhythm, guitar riffs and even the electric drums are in full effect. Groove Paradise copies dangerously well the spirit of the 80's with flutes, strings and much percussion and detached from all U-Nam's performing a Benson like guitar.

On Back in Style he pushes with his guitar a wave of accompanying music playing the melody stoically thematic. The group Mary Jane released in 1983 the song All Night Long heavily sampled by Jay-Z, Mary J. Blige and more. U-Nam keeps it easy and accessible with his instrumental version.

Plus de Funk! advantageously adapts Bensons style of Deborah, Deborah rebuilding it into a new sonic discovery. Spice of Life methodically emphasizes this concept with splashes of Cameo and Chic on the bass side. The song was originally recorded by Manhattan Transfer. Surface Level celebrates U-Nam's guitar virtuosity in harmonic progression. West Indeed brings newness into U-Nam's music. A new creative territory and enrichment of U-Nam's multifaceted style.

The Sound of Music (1983) was the most popular song of the Funk group Dayton. U-Nam presents his contemporary cover completing the stellar impression. On Cool Blue he reveals another creative side inspired by the late Ronny Jordan. His fans will discover essences of After Hours from the groundbreaking album The Antidote. The album also offers bonus tracks of Back in Style and The Sound of Music.

With Surface Level U-Nam puts his own spin on the funky guitar music. A pure vivid piece of irrepressible joy.







Buy the album

in all store

s

Album Information



Title: Surface Level
Artist: U-NAM
Year: 2016
Genre: Smooth Jazz
Label:

SkyTown Records


Tracks:

1. Going for Miles 5:05<![if !supportLists]>
2. <![endif]> Groove Paradise 4:04<![if !supportLists]>
3. <![endif]> Back in Style 5:37
4. Mary Jane (All Night Long) 5:32<![if !supportLists]>
5. <![endif]> Plus de Funk! 5:40<![if !supportLists]>
6. <![endif]> Spice of Life 3:44<![if !supportLists]>
7. <![endif]> Surface Level 5:26<![if !supportLists]>
8. <![endif]> West Indeed 3:58
9. The Sound of Music 6:28
10. Cool Blue (In Memory of Ronny Jordan) 5:36

Bonus Tracks:

11. Back in Style (Radio Edit) 4:02
12. The Sound of Music (Extended Version) 8:38 |


Further reviews

U-NAM - Back From The 80's

Unamity

The Early Tapes 94/95

Weekend in L.A. (A Tribute To George Benson)