| | |
| --- | --- |
| Archive | |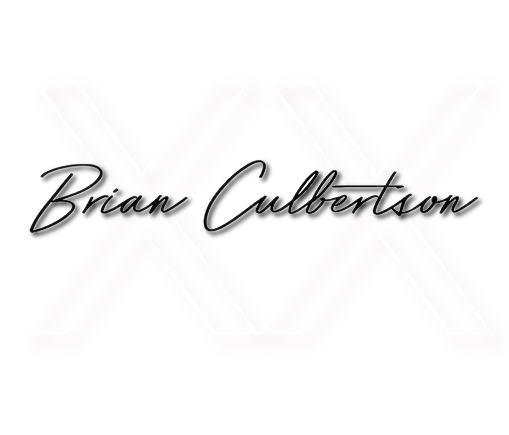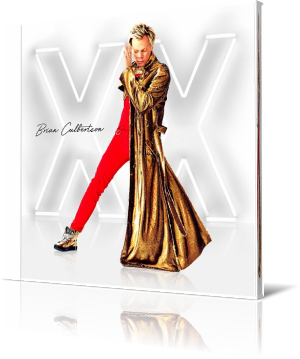 Jazz/R&B keyboardist Brian Culbertson is not only successful in the area of smooth jazz. But he unfolds his primordial power when he pushes into the fields of Funk. With Bringing Back The Funk, released in 2008 on GRP Records, and Funk! on his own label in 2016 he has already set two milestones. His new album XX, so named because it's his twentieth album, extends the spectrum in the spirit of his diversity.
A large number of musicians have participated in this very elaborate production. Bootsy Collins, Ray Parker Jr., Avery* Sunshine, Maze's Jubu Smith, Everette Harp, Marcus Anderson, DW3, Byron "Mr. Talkbox" Chambers, Noel Gourdin, Patches Stewart, Paul Jackson Jr., Nicholas Cole, Eric Marienthal, Ricky Peterson, Alex Al, Michael Thompson, Khari Parker, Lenny Castro, Gerey Johnson, Chance Howard, Ouiwey Collins, Candice Cheatham and Derek "D.O.A." Allen. Furthermore singer Micaela Haley (aka Michelle Culbertson, Brian's wife) and a gospel choir.
The opener Get Up! is the right advice in our crisis-ridden time, an energy booster with strong horn insert (Michael Stever (trumpet), Marqueal Jordan (saxes), Brian Culbertson (trombone), Marcus Anderson (saxes)) is the best rocket fuel for Brian's funk explosion.
With Bootsy Collins and Chance Howard on board Dance Like This has the perfect stable smell that you can imagine on funk. Now add DW3 to the scene and you understand entertainment.
The Hangout delivers more old-school vibe with a strong horn injection and Brian's exciting piano performance. Highlight however is Brian's trombone vs. guitar duet with Ray Parker Jr.
More Than Thankful is grand emotional music at its best with a brilliant Avery* Sunshine who has fully earned her star, backed by a fantastic choir, a top-notch horn player arrangement as we know and love it and Brian's mastery on piano.
It's a Love Thing is an airy piano piece in the style of Brian's album Another Long Night Out. On the amazing Time Flies Brian Culbertson and keyboardist Nicholas Cole merge their creativity for an engaging sound work and irresistible music to devour.
Sexy Love is piano perfection pure embedded in undeniably infectious rhythms with a splash of Eleanor Ridby. Keep Movin' is in itself a dynamic piece. But the drum solo by Khari Parker is remarkable and gives the whole thing the right kick.
The Truth features R&B singer Noel Gourdin who gives the song a strong and vibrant feeling. Looking Back is always shaped by the personal moment. Sometimes you look back on past moments of happiness and sometimes it is the sadness that overwhelms you. This ambivalence is sensitively captured by Brian and Patches Stewart.
Brian Culbertson serves with XX a tasteful palette of charismatic music at the pinnacle of his career. Even if it sounds like a wish concert, the music is of that depth that only a conglomerate of top musicians can achieve.




Buy the album in all stores

Album Information

Title: XX
Artist: Brian Culbertson
Year: 2020
Genre: Funk
Length: 52:28
Label: BCM Entertainment


Tracks:

1 Get Up! (feat. Mr. Talkbox & Marcus Anderson) 5:06
2 Dance Like This (feat. Bootsy Collins) 4:41
3 The Hangout (feat. Ray Parker Jr.) 6:20
4 Prelude to More Than Thankful 0:41
5 More Than Thankful (feat. Avery*Sunshine) 4:45
6 It's a Love Thing 6:24
7 Time Flies 4:44
8 Sexy Love (feat. Jubu Smith) 6:16
9 Keep Movin' (feat. Everette Harp) 5:19
10 The Truth (feat. Noel Gourdin) 6:24
11 Intro to Looking Back 0:46
12 Looking Back (feat. Patches Stewart) 5:18


Further reviews:


Funk!

Nice And Slow

Come On Up

XII

Dreams

Winter Stories

Another Long Night Out

Colors Of Love


Interview