| | |
| --- | --- |
| Archive | |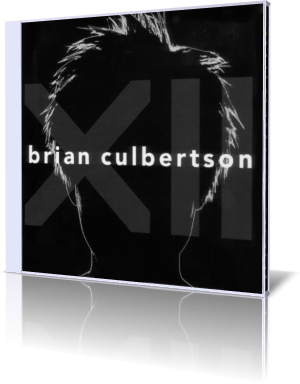 Brian Culbertson is the wonder boy of smooth jazz. Sure, he has reached a decent age, but how he graces his music, that speaks for the energy of his youth. He plays with music like formats never existed. With eleven albums Long Night Out (1994), Modern Life (1995), After Hours (1996), Secrets (1997), Somethin' Bout Love (1999), Nice & Slow (2001), Come On Up (2003), It's On Tonight (2005), A Soulful Christmas (2006), Bringing Back the Funk (2008) and Live From The Inside (2009) he won a respectable place in the smooth jazz community. Where Brian is, you find the groove.
His next album is called XII (2010) and scheduled for release July 20, 2010. On his well-designed website you will find a lot of information about the new album. Brian is also a friend of social networks like twitter, myspace and facebook and documented the recording in many video-blogs. So his fans are best informed about the making of this brilliant album.
Brian lives his music and loves the life and parties. When Brian played on the Capital Jazz Super Cruise last year, he attended the show of Chuck Brown. Brian remembers: "I went to see his show and was blown away – two hours of non-stop funk. And I was right there in the middle of the dance floor with everybody else…gettin' down! When I got back, I called him to be on my record…'cuz I had to have a taste of that."
That said Feelin' It just start there, where Funkin' Like My Father on Bringing Back the Funk stopped. The song features Chuck Brown playing guitar and singing and comedian Sinbad, who makes sure that the song has a terrific atmosphere.
Do you remember groups like Chic or Sisters Sledge? The dance jam Another Love with the fantastic Kenny Lattimore sings you to the bass bridge conjuring the bass line of Rappers Delight. You see, we're just in the middle of good old time. And as the icing of the cake Brian adds his piano overlay.
Those, who are searching Brian's style and identity I can offer It's Time. Painting with a few piano strokes the great melody is his own specialty. But he avoids the fault, to dominate the whole album with his personality. Instead he presents a lot of vocals like Out On The Floor interpreted by premium singer Brian McKnight. The R&B driven groove makes the album so accessible and appealing.
Smooth ballades like Waiting For You are Brian's contribution to his fans of earlier time. But he flavors the song with an intimate Moog bass. With hard key attacks and funky beats Brian executes the mid-tempo Stay Wit It. On Skies Wide Open Brian dives anew into the Urban music scene. Featured singer of this song is Avant. His self-titled debut album was released in 2008.
On Forever Brian lightens the romantic candle in the style of Jim Brickman or Richard Clyderman. Don't U Know Me By Now features Grammy Awarded songstress Faith Evans. Evans recently signed a deal with E1 Entertainment and will release her new album in between the next months. A terrific song with great hit potential.
The instrumental That's Life displays Brian's signature piano sound. The song features the two guitar heroes Earl Klugh and Ray Parker Jr. More time for reflection with I Wanna Love You. While Brian impressively marks the melody, Ray sets vocal spots. The dark and moody I Don't Know (featuring the voice of spoken word enchantress Natalie Stewart of the duo Floetry) indicates Brian deep knowledge of musical effects especially in modern keyboard technology.
Legendary keyboardist Brian Culbertson presents with XII excellence in performance, composition and arrangement. Complex, when intended, melodious in every facet, filled with musical emotion, fueled by the adventurous spirit of a groove pioneer.




Buy the album in all stores




Album Information



Title: XII
Artist: Brian Culbertson
Year: 2010
Length: 0:55:59
Genre: General Jazz
Label: The Verve Music Group


Tracks:

01 Feelin' It [4:30]
02 Another Love [4:06]
03 It's Time [4:06]
04 Out On The Floor [5:04]
05 Waiting For You [4:39]
06 Stay Wit It [4:06]
07 Skies Wide Open [4:39]
08 Forever [4:27]
09 Don't U Know Me By Now [4:50]
10 That's Life [4:39]
11 I Wanna Love You [5:42]
12 I Don't Know [5:11]


Further reviews:

The Sound Of Jazz FM 2008

Nice And Slow