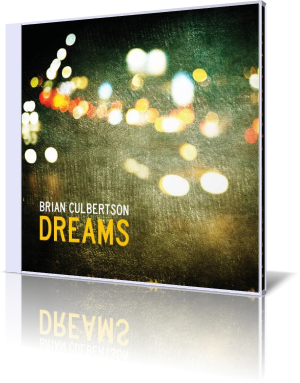 Brian Culbertson is not only known as a prolific musician, but also as an artist who maintains close contact with his fans. With his heart-warming open manner he has quickly conquered the hearts of the Smooth Jazz Community.
His music is at its best, because he is not only a virtuoso on his instruments but has a rare flair for haunting melodies. In addition, he cleverly uses the cross-over effect to R&B. No wonder that his albums are always highest ranked in the charts.
His new album Dreams (2012), released on the Verve Music Group, hits #1 on Contemporary Jazz Charts while his singles Your Smile and Still Here featuring Vivian Green find themselves in the Top 5 and Top 20 on both Smooth Jazz and Urban Adult Contemporary radio.
The introducing piece Later Tonight offers a melodious piano hook in the style we know from Soul Ballet and Nate Harasim. With No Limits Brian adds a vocal component presenting Stockley Williams. The strong R&B shaped song takes tried and tested urban rhythms to especially attract the younger audience.
A woman's smile is the sexiest curve on her body. Culbertson's Your Smile is a musical apotheosis about the most beautiful expression. Still Here features magic soul singer Vivian Green. After the song La La Means I Love You for Bob Baldwin's album Betcha By Golly Wow: The Songs Of Thom Bell this is already her second contribution for the smooth jazz world this year.
When Brian sensitively strokes the keys In The City, then incur those vibrations that reach directly the heart. You're My Music presents R&B recording artist Noel Gourdin, who expresses his sentiments with a warm-hearted, soulful voice. Brian's sensitivity is also reflected in the song Dreams, whose melody touches and captivates with ease.
On Madelena Culbertson revels in higher spheres. The sounds drops from the speakers like pearls. The elegy as a form of art is also crystallized in Lights Off. Mild melancholy seems to affect the artist. Even The Journey can hardly liberate of this emotional mood that settles near the dawn.
Admittedly, Brian Culbertson's album Dream is consistent in style and full of atmosphere. But I miss one or the other uplifting piece, that boosts your spirits.




Biography

Website


Buy the album in all stores

Album Information

Title: Dreams
Artist: Brian Culbertson
Year: 2012
Length: 0:50:38
Genre: General Jazz
Label: The Verve Music Group

Tracks:

01 Later Tonight [4:56]
02 No Limits [4:54]
03 Your Smile [4:41]
04 Still Here [4:20]
05 In The City [5:22]
06 You're My Music [4:46]
07 Dreams [3:43]
08 Madelena [4:37]
09 Lights Off [7:09]
10 The Journey [6:10]





Further reviews: