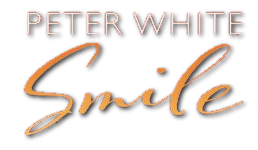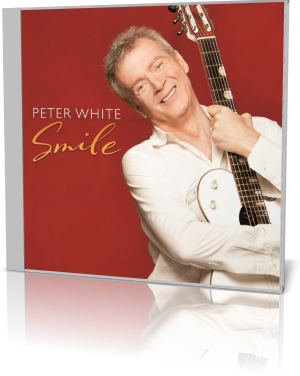 When distinct modesty couples with excellent artistry, this applies absolutely to the guitarist Peter White. The uncrowned leader of the smooth jazz genre has already released his fourteenth studio album, his third for the label Heads Up International.
White is joined by vocalists Mindi Abair and Stevo Theard, trumpeter Rick Braun, saxophonist Euge Groove, keyboardist Philippe Saisse, bassist Nate Phillips, percussionist Ramon Yslas and his daughter Charlotte White on violin.
Stylistically White remains faithful to himself. Also on this album the acoustic guitar is his favorite instrument. All tracks are written by Peter White and DC with the exception of Don Quixote's Final Quest, which Peter composed with Freddie Ravel.
With Smile Peter drives purposefully into a hit. A catchy tune that is responsive to all smooth jazz fans. In Rainbows embraces us with a cordial guitar performed melody. When I heard Floating In Air, I thought, is it Christmas already? No it is not a Christmas tune, although some of this animated structure comes across.
Head Over Heels presents a strong interaction between White and Rick Braun, as we so appreciate it in their collaborative live performances. DC provides the musical flavoring to finish. On Coming Home Philippe Saisse has the opportunity to profile himself on piano next to Peter. With the bass driven Nightfall Peter sets another romantic illumination.
Hold Me Close is the second track, on which Mindi Abair duets with Stevo Theard. Peter discovered Mindi's vocal talent during many joint events. He comments꞉ "I admire Mindi's singing just as much as I admire her saxophone playing. She's wonderful. For this album, I wanted to feature her singing. So I invited her in as a vocalist on Smile.″
The intro of Beautiful Love is inspired by Barry White. Peter recalls꞉ "I was sixteen or seventeen when I heard him back home in England. He did those long intros. So this was my attempt to do something like that – to have the intro just build.″ The technically challenging piece Don Quixote's Final Quest is Peters' tribute to Mason Williams and his eternal hit Classical Gas. A finger style gem!
With the peaceful ballad Awakening (Jordan's Song), which Peter wrote for a friend's daughter the album comes to a soulful end.
Smile is Peters' Thank You to his enduring fans and foremost his fellow musicians, with which he is already gone such a long way. Naturally with his acoustic sound design a typical Peter White experience.




Buy the album in all stores

Album Information

Title: Smile
Artist: Peter White
Year: 2014
Length: 0:42:46
Genre: General Jazz
Label: Heads Up

Tracks:
01 Smile [3:40]
02 In Rainbows [4:20]
03 Floating In Air [4:55]
04 Head Over Heels [5:13]
05 Coming Home [2:55]
06 Nightfall [4:33]
07 Hold Me Close [4:28]
08 Beautiful Love [4:58]
09 Don Quixote's Final Quest [3:24]
10 Awakening (Jordan's Song) [4:21]

Further Reviews:

Good Day