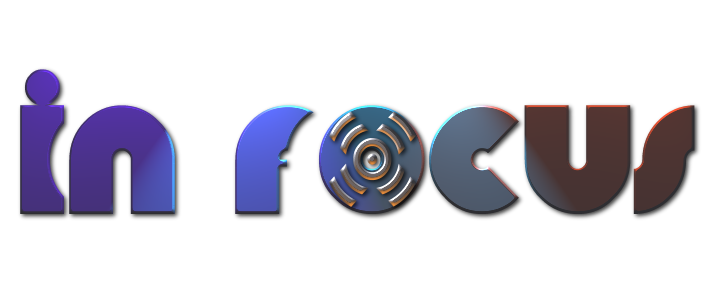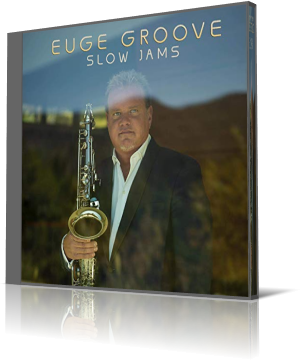 The well known and popular saxophonist Euge Goove has released this year a collection of slow ballads under the title Slow Jams on the label Shanachie Entertainment. Unlike previous releases, this collection, which is only available for download, mp3-album or streaming, is not documented or promoted.
It is a collection of already released recordings, so that it is most notably of interest to listeners who are not yet in possession of his albums. First track of this compilation is Slow Jam taken from the album Born 2 Groove (2007). The eponym of the set indicates the direction, sensitive, tender, harmonious.
On Rain Down On Me from Got 2 Be Groovin' (2014) Euge takes a different approach. Already the piano intro of almost two minutes promises meaningfulness. With Peter White on acoustic guitar and Euge on sax we hear some high-caliber.
One of the most expressive pieces of his album Groove On (2017) is undoubtedly The Healing, that he thematically picks up again in the last tune waiving the sax as lead instrument with a cinematic like grandeur of sound.
I admit, when it comes to Gospel music, Kirk Whalum is the first address. But Euge's The Gospel Truth from his album Sunday Morning (2009) is a respectable contact to this genre.
The Gospel piece God Bless You from House Of Groove (2012) shines with sober intensity. Euge catches the lead on tenor sax and then gives the favor to Kate Miner Moebel, who enchanted us with her sensual voice.
With the spiritual Prayer For Peace from S7ven Large (2011) Groove shares the great community of artists supporting the movement for a better world.
An Indian Summer is a heat wave that occurs in the autumn. The time when the leaves turn gold and we must prepare for cold days. Let's leave it at this definition because Groove wonderfully captures the mood of the late autumn with his soprano sax.
Chanel Haynes excels on In Love With You from Got 2 Be Groovin' with a very emotional outburst. Also taken from this album is Tango In Tio. The slow-tempo tune captures the atmosphere of a nice stay in South America's venue.
On the song It's Only Rain from House Of Groove he picks singer Chioma into the boat and creates something very special in neo soul. On Love, Passion And Joy from Still Euge (2016) Groove and Lee Thornburg (East Bay Soul) create harmonized horn arrangements of the finest. Lee is always a valuable asset in the bargain.
Make two trumpets of hammered silver, and use them for calling the community together and for having the camps set out. Ten 2 Two from S7ven Large interprets these bible words in a gospel way.
With the exception of one track are all other tunes of this collection recorded during Euge's period on the Shanachie Entertainment label, that means during this decade. All in all, this compilation is balanced and carefully selected if one has a penchant for his slow ballads.




Buy the album in all stores

Album Information

Title: Slow Jams
Artist: Euge Groove
Year: 2019
Genre: Smooth Jazz
Label: Shanachie Entertainment

1 Slow Jam 5:07
2 Rain Down On Me 7:19
3 The Healing (Groove On) 5:58
4 The Gospel Truth 6:44
5 God Bless You 6:14
6 Prayer for Peace 5:29
7 Indian Summer 7:00
8 In Love With You 5:56
9 Tango in Tio 5:09
10 It's Only Rain 6:19
11 Love, Passion, And Joy 6:13
12 Ten 2 Two 6:21






Further reviews:




Sunday Morning

House Of Groove

Got 2 Be Groovin

S7ven Large (Seven Large)

Still Euge