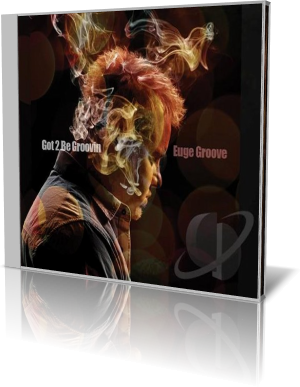 For the log꞉ Euge Groove has just released a total of nine albums and his fourth for Shanachie Entertainment. The amount of publications is of course not a crucial factor for the quality of a musician. However, it casts a revealing light on his popularity.
The list of accompanying musicians is overwhelming long, the core musicians are Tracy Carter (Rhodes, piano), Cornelius Mims (bass), John "Jubu" Smith (guitar), Trevor Lawrence (drums), Lenny Castro (percussion). In addition, Euge adorns himself with Peter White, Althea Rene, Paul Brown, Elliot Yamin and Chanel Haynes, notably mentioned as featured artists.
Forever And A Day can be summed up under the heading of "sweet romance″. With the duet of Euge's soprano saxophone and Althea Rene's flute loveliness has already done enough.
Got 2 Be Groovin' is Euge's uncompromising motto. Whatever happens in the world, he has to groove. So he leaves a lot of steam onto this piece. Miss Bane emerges as a love ballad, for which Kenny G would not have to be ashamed of. On Rain Down On Me Euge takes a different approach. Already the intro of almost two minutes promises meaningfulness. With Peter White on acoustic guitar and Euge on sax we hear some high-caliber.
Groovin' Up Hip Street is the appropriate burner to get you on the feet. Head bopping, feet tapping and hip shaking are the right movements for this tune. The slow Tango In Tio captures the atmosphere of a nice stay in South America's venue. Homie Grown features acoustic guitarist Paul Brown pairing with Euge in a flowing melody.
This is the second album in a short time, where I can enjoy singer and American Idol finalist Elliot Yamin this time on Wildflower. A true talent, who has the potential for a big development. Hey Hey Lil' Lilah Belle is dedicated to Euge's daughter with her inimitable energy. The album closes with a vocal highlight. Chanel Haynes excels on In Love With You with a very emotional outburst.
Euge Groove offers with Got 2 Be Groovin' a winner again. We are accustomed to nothing else from him. From soothing to entertaining there is all included.