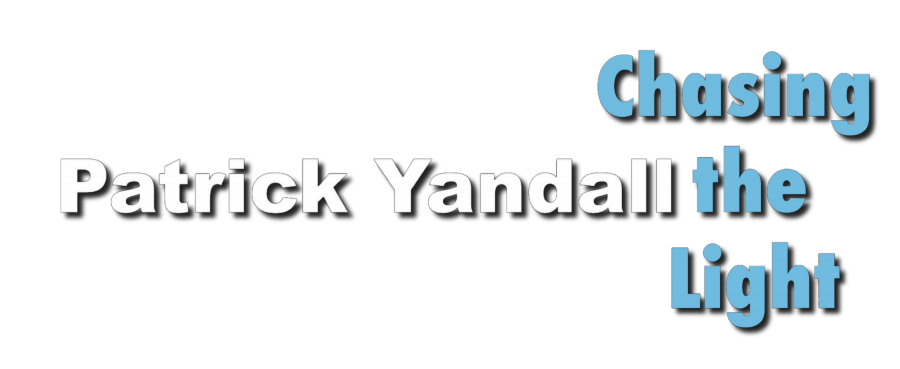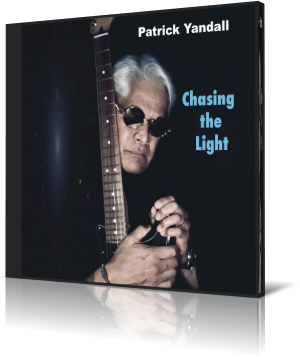 Guitarist Patrick Yandall is a musician who is fully committed to record production. Under one or two releases a year it does not go. His newest project is Chasing The Light (2021) and will certainly not the last one.

Like many other musicians these days, he is a multi-instrumentalist and has all the production in his own hands. He also wrote all the music himself. This development was undoubtedly furthered by the pandemic, because for months the musicians could not perform life. The title of the album describes the state of the musicians, who after the long period of stagnation finally want to see light at the end of the tunnel.

Whats Cookin is the curious question that fellow musicians also ask to find out what's new. Patrick offers a new treat from his kitchen, where everything is not only coherent but also sounds perfect.

Chasing the Light is a guitar piece that surprises with timeless beauty. Impressive prowess combines with a pronounced inclination for the melody that counts. Musicians who have many nationwide gigs are, by necessity, frequent flyers. What could be more obvious than to address this with Last Flight Home?

Apia is the capital of Samoa. Correspondingly exotic is the piece of music with the same title. The full-bodied Someone To Love circumscribes the sweet relationship with seductive lead and accompaniment melody. On Just My Luck Patrick spreads with nimble-fingeredness over the strings that mean the happiness of the world.

The melancholic One Last Look reminds of the guitar play of Careless Whisper. Island Court entices with Caribbean flavor. Just Pray shines with a deep devotional Gospel attitude. Try the Blue One offers some soul-shaking blues.

Speakeasy delivers some head-bopping swing in the old fashioned way. Basic Reply mesmerized with a strong humming guitar and bass answer. You're Never Alone gives a final survey about Patrick's intriguing melodic guitar style.

Chasing The Light finds its mark among lovers of fine guitar music. Patrick Yandall convinces with unobtrusive melodies, which do not align themselves with fashionable sperenzias.






Buy the album in all stores

Album Information

Title: Chasing The Light
Artist: Patrick Yandall
Year: 2021
Length: 56:54
Genre: Smooth Jazz
Label: Zangi Records


Tracks:

1) Whats Cookin (4:36)
2) Chasing the Light (4:19)
3) Last Flight Home (4:13)
4) Apia (4:42)
5) Someone to Love (4:18)
6) Just My Luck (3:57)
7) One Last Look (4:51)
8) Island Court (4:08)
9) Just Pray (4:16)
10) Try the Blue One (4:16)
11) Speakeasy (4:03)
12) Basic Reply (4:19)
13) You're Never Alone (4:50)