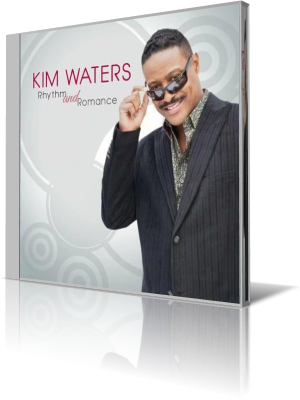 In my review about Kim Waters' album
This Heart of Mine
one finds a rather complete discography of his works. This year we can upgrade the list with another gem entitled
Rhythm and Romance
.
The title is program. Groove and romantic content are some powerful components of a successful blending. Kim Waters did all instruments on this new project supported by Dave Manley (guitars), and in addition on selected tracks by Chris "Big Dog" Davis (keyboards), James Robinson and Christi Jones (background vocals).
Kim comments his new album: "When my fans hear the new music, I hope they have a musical journey that brings them joy and happiness and leaves them wanting to play it over and over again."
The aesthetic musical appeal of
Bring It
is undeniable. Beside the hooking melody the starting tune offers Waters' committed handling of his saxophone.
No Sleep
is a song by American singer Janet Jackson released as the lead single for her album
Unbreakable
(2015). The heat and sultriness of the original is well covered by singer Christi Jones, a great talent we will hear more in the future.
Rhythm And Romance
has a wonderful drive by a spectacular bass line on which Waters' sax develops an incredible dynamic. The piano solo is fitting seamlessly in the shining composition.
Forever Yours
can be posted to the account romance and wears plenty dividends.
Morning Star
doesn't celebrate the melody but the sax improvisations around the melody line, which position his buoyant performance near jazz.
Time Will Reveal
was originally released by El Debarge on his album
In a Special Way
(1985). With such a melody every rendition is a winner.
Smoothness
starts unobtrusively, but then develops a life of its own with a progressive funky style.
Can't Let You Go
adds to the smooth jazz sax style a vibrant hip hop beat. A popular mixture in today's music business.


Heaven's Gate
gets the vibe by the tension of polyrhythm. The melody presented by the sax keeps resonant, while the snare beat with brushes sets a dynamic counterpart.
I'm Not The Only One
, a bitter sweet song by Sam Smith abeles Kim to express the pain in smoothes tones.
Rhythm And Romance
is a perfect balance of what makes music entertaining. Kim Waters is an experienced and prolific multi instrumentalist with an immaculate sense for the right notes.