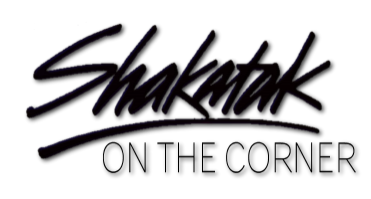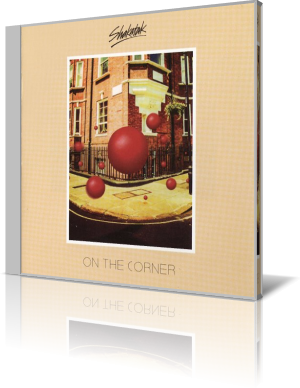 A quick glance at the list of reviews for Shakatak and their band members reveals the incredible amount of recordings. A clear sign of constancy and long lasting creativity of this formation, which has also although long in the music business lost none of its originality.

Shakatak are Bill Sharpe (keyboards), Jill Saward (vocals), Roger Odell (drums) and George Anderson (bass). Guest musicians on this recordings are Alan Wormald (guitars), Jacqui Hicks and Debby Bracknell (backing vocals), Derek Nash (saxes), and on selected tracks Roberto Tola (guitars) and Jamie Odell (additional keyboards).
Shakatak hasn't changed their signature style in over 50 albums and that's the reason why their fans stay faithful to this group. On The Corner showcases the core of their charming music. A vocal carrier of the captivating melody flavored with Bill's piano runs.
Most delicious ones is Bill's instrumental piano intro of To Be In Love, leading to Jill's pleasing vocal performance. Harmonically sophisticated in detail tickling the heart and echoing in the mind. With The Greatest Gift comes party atmosphere. On No Clouds Bill puts us into dreams, Jill spins it further. The echo effect is skillfully used as an artistic variant.
The Brazilian city of Sao Paulo attracts with musical appeal on Sao Paulo Sunshine. Elements of funk and Latin are perfectly alive especially when Bill reaches for the Rhodes. With Million Voices Jill gives the ballad an excellent chance of success. Good Time spreads good temper featuring Derek Nash on sax. According to The Guardian Derek Nash is one of the most versatile saxophonists in the UK today.
Jazz And Romance offers a substantial ballad in Bossa Nova style. Deeper shines as a synth-supported R&B groove with Jill Saward in the lead. The piano instrumental Ojai Freeway contributes with a mighty Latin swing to the overall Feel Good mood. Daydreamer excels with floating feeling, which gives Jill voice.
On the instrumental She's Not Here has saxophonist Derek Nash again a soulful guest appearance. As a final treat, the album contains two bonus versions of On The Corner and Greatest Gift. Plenty of fine music to survive the hard times until the next Shakatak album.




Buy the album in all stores

Album Information

Title: On The Corner
Artist: Shakatak
Year: 2014
Length: 1:01:01
Genre: General Jazz
Label: Secret Records Limited

Tracks:
01 On The Corner [3:32]
02 To Be In Love [4:40]
03 The Greatest Gift [4:28]
04 No Clouds [4:18]
05 Sao Paulo Sunshine [4:19]
06 Million Voices [4:44]
07 Good Time [5:16]
08 Jazz And Romance [4:43]
09 Deeper [4:57]
10 Ojai Freeway [3:54]
11 Daydreamer [4:16]
12 She's Not Here [3:24]
13 On The Corner (Latin Mix) [3:32]
14 The Greatest Gift (Dance Mix) [5:00]






Further reviews:


Across The World

The Best of Shakatak

Under Your Spell (US-Version)

Under Your Spell (UK-Version)

Under Your Spell (UK-Version)

George Anderson - Expressions

Roger Odell - Beatifik - Blue Window