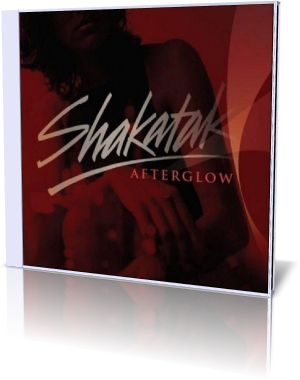 There is no contemporary jazz group which can look back on such a long-lasting career than the UK-based formation Shakatak. One cannot pigeonhole their music to a special genre, they have their own unique style, some call it britfunk, which is undoubtedly a trademark. Since their first record (Bill Sharpe's Steppin') in 1980 they have released a huge amount of albums which can be hardly surveyed. They have released more than 50 (!) albums and even their website doesn't list all copies. A rather complete but unfortunately discontinued discography is to find on Ralf Henke's website music lovers.
We are writing the year 2009. The music world has changed. Earlier success doesn't count anymore. Sales rates in the music business are constantly declining. Supporting radio stations are changing their format. But there are still small islands of devoted fans of this cult group worldwide. This review is dedicated to these music aficionados. I have a message for you. Shakatak will continue their recording and Shaks' new album Afterglow (2009) is available now.
Shakatak are Bill Sharpe (keyboards), Jill Saward (vocals), Roger Odell (drums) and George Anderson (bass). The group is joined by guest musicians Alan Wormold (guitar), Jacqui Hicks, Debbie Bracknell (backing vocals), who are also partners of Shakatak's live shows, and Mornington Lockett (sax). Afterglow is an exquisite and balanced collection of instrumental and vocal songs with contributions of all band members.
Jill Saward 's glad tidings on the starting song Footprints are uplifting and let you swing in a good mood. "There's only one life. Live it and let yourself be free." Alan Wormold shines on guitar. Stretch out to see him live with the Shaks, The Simon Goulding Trio or in any other formation.
Best example for Shaks' perfect arrangement is the title song Afterglow with a formidable keyboard/piano intro by mastermind Bill Sharpe. Jill Saward's alluring vocals have nothing lost of their glamour. I love Bill's brilliant bridges on piano. But nothing can compete the group's competence in the instrumental range as the Shaks demonstrate with First Light. They are the lighthouse for all other groups.
With her soft and smooth voice reports Jill about her love experience on Giving Up. The mid-tempo instrumental Out Of Town brings some casualness and coolness into the album. On In My Heart Alan Wormold's guitar riffs immaculately fits to Jill's vocal interpretation. What can more mellow than Jill's ballade Lullaby? Her caressing voice wrap the child with security and love.
Red Sky is the only piece on this album penned by drummer Roger Odell. But don't await a drum solo. No, the tune is featuring the guest musicians Mornington Lockett on sax and Alan Wormold on guitar following the ethereal theme performed by Bill's keyboard.
On the Bossa Nova flavored Freefall Jill sings about the intoxication of falling in love. The up-tempo Latin inspired music is contrasting with the lyrics. Tower Of Babel is a musical expression of the biblical story, especially the funky horns scatter the music to a myriad of tones.
The party hit Groove Me Tonight is certainly an homage to George Benson's immortal Give Me The Night. The flame is still burning! Bill Sharpe shows his qualities again on Domino Dance. His elegant style on Rhodes is superb. The album is rounded up with the Latin inspired Sierra Nevada. Bill flies over the keys like a young god.
Shakatak underlines with Afterglow anew their outstanding position in the world of contemporary jazz and pop. You will definitely like their album. So support this music by buying your copy at Shakatak's webshop. Paradise is under your fingertip.




Album Information

Title: Afterglow
Artist: Shakatak
Year: 2009
Length: 0:54:14
Genre: Smooth Jazz
Label: Victor


Tracks:

01 Footprints [4:32]
02 Afterglow [4:37]
03 First Light [4:47]
04 Giving Up [4:36]
05 Out Of Town [3:54]
06 In My Heart [3:55]
07 Lullaby [3:49]
08 Red Sky [3:58]
09 Freefall [4:28]
10 Tower Of Babel [4:00]
11 Groove Me Tonight [3:56]
12 Domino Dance [3:48]
13 Sierra Nevada [3:54]


Further Reviews