| | |
| --- | --- |
| Archive | |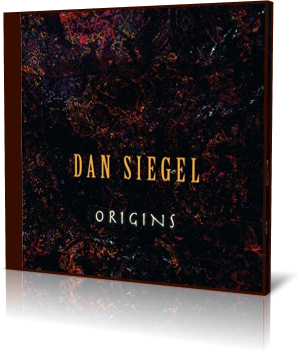 According to his official biography keyboardist Dan Siegel has already released twenty solo albums. With Origins he has just launched his newest project. Anew a collaboration with bassist Brian Bromberg.
Beside Dan and Brian are performing Allen Hinds (electric guitar), Ramon Stagnaro (acoustic guitar), Craig Fundyga (vibraphone), Rogerio Jardim (voice), Vinnie Colaiuta (drums) and Lenny Castro (percussion). All compositions and arrangements are by Dan.
The term Rite of Passage envelops the visitor in an aura of the mysterious and mystical. Siegel, however relies on the familiar environment, proven chords and harmonies. There is nothing wrong with that, because he perfected them. Alexander Graham Bell made the famous announcement "When one door closes another opens". When One Door Closes musically distributes the optimism that underlies this statement.
After All catches the moment of humbling magic comparable to Sting's emotional song Fragile. Lost and Found is usually a place in a public building where things that people have lost are stored. Musicians often use this definition for pieces, already created sometimes ago and then rediscovered. In any case, this piece has a justification for existence and release.
Arabesque is a type of music which uses melodies to create the atmosphere of Arabic architecture. Dan achieves the Arab appeal by the use of an acoustic guitar, oriental drum and yet remains anchored in Western music culture. Moon and Stars are familiar and yet so far away. With this peaceful and relieving melody Dan soothes the mind of listeners. Strange Sky is a phenomena that often occurs when a storm is arising. Dan unfolds multi-colored nuances, which are discharged in a fireworks of piano solo.
When the heat of the sun tickles your skin and you relax and enjoy life, then a feeling of happiness animates your soul. Under the Sun captures that moment of bliss that unfortunately lasts too short. Crossing is the interface of life where decisions have to be made. This element of fatality is also felt in Dan's performance. Origins draws back to the beginnings of humanity, of nations, of development. When life was still full of hardships, but unregulated and free. Energy, assertiveness and irrepressible will to live are attributes inherent in his music.
Dan Siegel remains true to his well-established style, which moves in the melodious contemporary jazz without fashionable bonds and technical bells and whistles. His tried and tested team helps him realize his sonic dreams giving the listeners beautiful musical hours for a long time.




Buy the album in all stores

Album Information

Title: Origins
Artist: Dan Siegel
Year: 2018
Total Time: 46:44 min
Genre: Contemporary Jazz
Label: Seal Stone Music


Tracks:

01. Rite of Passage 05:00
02. When One Door Closes 03:43
03. After All 04:44
04. Lost and Found 03:50
05. Arabesque 05:13
06. Moon and Stars 04:56
07. Strange Sky 05:13
08. Under the Sun 04:51
09. Crossing 05:04
10. Origins 04:04


Further reviews:

Sphere

Departure

Fables