| | |
| --- | --- |
| Archive | |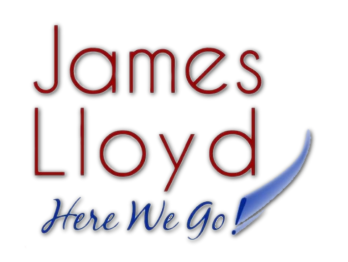 No, it's not the 21st album of Pieces Of A Dream. Here We Go! is keyboardist James Lloyd's first solo album released on 17th March 2015. And no, it's not James' departure from POAD. James comments꞉ "Recording my first solo album is something I wanted to complete while I'm still here." Already in 2011 he declared꞉ "These days it's like I've got so much music inside me. It's too much to solely put on Pieces of a Dream albums. I'd probably pass away before I got them all on there, unless we put out an album every other month, or I could take these songs and spread them around to other artist."

Four years later he can fulfill his dream and presents his first album as a solo artist. With Here We Go James Lloyd selects a lively start in the unchanged style we already know of him from his many years playing as keyboardist of POAD. Moving Right Along inspires with his groove and sophisticated rhythm background in the style of 80's funk. Sax player Najee breathes into the whole even greater vigor.

When scat singing and smooth jazz come together, the result is a cheerful mood like on Play It Forward. Granted Wish chooses a hip hop beat, but leaves it with a soulful groove. James enchants with his silky touch of ivories. No Holds Barred means free from the usual limits or rules. In his duet with James s
axophonist Gerald Albright takes it literally and lets it rip.
Almost There appeals to the emotions with a soft piano touch and mellow strings. Y-Town, Y-Not? is a counterpart with a jazzy feel. Within Reach is inspired by the music of Maze and all what you like in smooth jazz. Much O'Blige'd presents a vintage keyboard, which reminds me of Steve Winwood's Arc Of A Diver. He probably played the Korg Triton. This is an ode to R&B singer Mary J. Blige.
For The Duke In Me makes the final funky point. James comments꞉ "I wrote this for my friend, and idol, the late George Duke. I feel this captures one of the many facets of his musical vibe and I kinda wanted to go old-school on this one."
Many may have wondered why James Lloyd releases his first solo album so lately. He probably does not know it himself. Living with the band has perhaps not allowed it earlier. Good thing he has now taken the time. So Here We Go!


Buy the album

Album Information


1. Here We Go
2. Moving Right Along(Feat. Najee)
3. Play It Forward
4. Granted Wish
5. No Holds Barred(feat. Gerald Albright)
6. Almost There
7. Y-Town, Y-Not?
6. Within Reach
9. Much O'Blige'd
10. For The Duke In Me
Further Reviews:


Love's Silhouette

Soul Intent

Pillow Talk

No Assembly Required