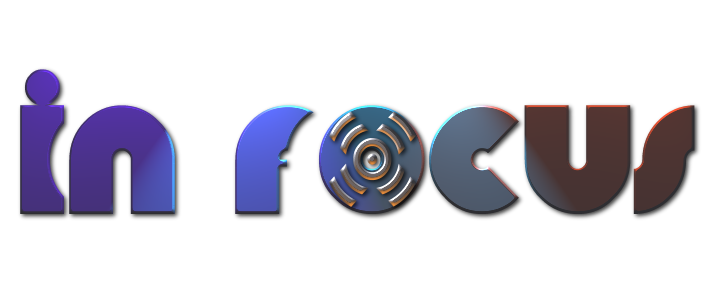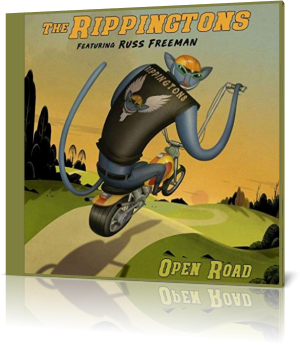 For us continental Europeans it is a difficult undertaking to see The Rippingtons live in Europe. I had the pleasure to attend a concert of this group at the Apollo Theatre in London/Hammersmith several years ago. In the meantime a lot of water has flowed down the Rhine and the group around guitarist Russ Freeman is now forming up with drummer Dave Karasony, saxophonist Brandon Fields, bassist Rico Belled and keyboardist Bill Heller.
The new album Open Road (2018) is just taking the Billboard charts by storm. Bill Mayer has anew created the cover like he did on all previous albums, the common denominator since the beginning. Russ Freeman, founder and spiritual guide of the group, has composed, arranged, recorded and produced all tracks.
Russ performs keyboards, guitars, bass, percussion, rhythm programming. Dave Karasony plays drums, Brandon Fields saxophone on the tracks 3, 7 and 10. Remarkably, Russ does not go much into the cast in his interviews. After all, the tracks are played live by all members.
With Silver Arrows The Rippingtons get the best horse out of the stable. This highly addictive tune is already heavily rotating on numerous turntables and is sure to take a top spot in the charts. Chrystal clear acoustic guitar, a powerful synth bass and celestial synth sounds unite into one giant work of art, a big hit in any respect.
Lost Highway wins the listener with the typical harmonies for which Russ Freeman is so famous. The surprise effect is achieved with the orchestral approach and the electronic alienation. Follow the Stars is very drum emphasized which allows the interpretation as a rock piece.
If you love David Gillmore's guitar riffs, then Before Sunrise is your personal "Brick In The Wall". Travels Among the Ruins awakens great feelings through his arrangements and harmonies. Open Road starts with a spoon dance rhythm followed by an epic celebration of guitar and synthesizer. Memorable? Yes! Catchy? Absolutely! A possible chart hitter? In every case!
She's Got the Magic gives romance a chance. Brandon Fields contributes with his saxophone to the charm of the melody, which moves in the familiar Rippingtons climes. Midnight Ride opens the artistic range to the electronic sounds.
Because opposites do good, Luca follows with beautiful acoustic sound paintings of guitar and percussion. Gran Via seamlessly took up the theme and worked on it further. The elder of you will remember Tangerine Dream, a German electronic music band founded in 1967 by Edgar Froese. Tangerine Skyline reminds of this electronic rock style and provides a final element of surprise.
Russ Freeman's signature sound, which manifests itself in his Rippingtons project, is unmistakable and cannot be categorized in styles. His originality is the guarantor for his large loyal following.




Buy the album in all stores

Album Information

Title: Open Road
Artist: The Rippingtons
Year: 2019
Genre: Smooth Jazz
Label: eOne

1 Silver Arrows 3:02
2 Lost Highway 4:01
3 Follow the Stars 3:17
4 Before Sunrise 3:32
5 Travels Among the Ruins 4:44
6 Open Road 4:41
7 She's Got the Magic 3:48
8 Midnight Ride 4:06
9 Luca 2:59
10 Gran Via 5:21
11 Tangerine Skyline 2:35



Further Reviews:


Modern Art