Chris Bangs was recently reviewed by Paula Edelstein for Jazz Review. He descibed the new album Soundscape UK - "Uptown Groove" as followed:
"...we wanted to combine the sophistication of smooth jazz with the raw groove of acid jazz and urban groove."
Mick Talbot added:
"...To me the whole concept for acid jazz as a term was that it freed you up from having to fit anyone's preconceived ideas of what you had to sound like. The whole point was to enable you to play funk or rock or blues or just about anything really but express it with a jazz feel that was more about vibe and attitude than following what had gone before."
Chris Bangs' projects are a good starting point for our journey into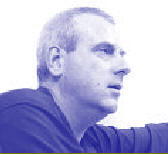 Smooth Acid Jazz. Chris really hit pay dirt as a musical trend -setter with the birth of acid jazz as a producer and artist responsible for many early recordings on Eddie Piller's Acid Jazz label and Gilles Peterson's Talkin' Loud (producing Galliano's celebrated debut album). As a producer and musician Chris is working in many styles like Acid Jazz, Smooth Jazz, Chill Out, Pop, Dance (Rita Campbell - Warm Weather 1999), Electronica and trip-hop/dub-oriented work (Mr. Electric Triangle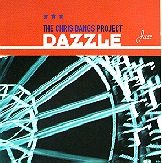 , Anthea, 13th Sign). Our focus is on Acid Jazz and Smooth Jazz. His first releases appeared under the group name Quiet Boys like "Can't Hold The Vibe" (1992), "Bosh" (1995) and "Dazzle - Ultra Edition" (1998), which was released at Instinct Records under The Chris Bangs Project (1999). If you haven't obtained this album, try to get the UK release with 4 additional tracks. My absolute favorite track is "Everybody loves the sunshine", a cover of Roy Ayers' former hit). Smooth and groove are melting to a first highlight in the Smooth Acid Jazz history. Dave Priseman on trumpet, Neil Cowley on organ and keyboards and Camelle Hinds ' vocals are outstanding on "Always Be The One".

His talents were soon spotted outside of the acid jazz scene with Paul Weller utilising Chris's production skills. This liaison led to a partnership with Weller's former Style Council-er Mick Talbot as Soundscape UK. They have released the albums "Life Force" (1996), "Smooth With A Groove" (1998) and "Uptown Groove" (2000). The album
"Smooth With A Groove" was released at Instinct Records under the title "Surreal Thing" (1997). Some titles are differing from the UK release. Hardcore fans might buy both versions.
Those who love to listen to guitars (Nigel Wallace Price) and saxes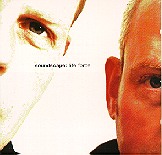 (Garey Spacey Foote) will be pleased with "Life Force". The album is radio-friendly in the Smooth Jazz style. But one can also discover some Acid Jazz ("Inner Space", "Life Force", "The Journey Within", "Riverside Jam"), some Latin ("Full Circle") and some Retro-Philly ("Cosmic Evolution"). Be aware: the styles are even mixed on the same tracks.
Their second album "Smooth With A Groove"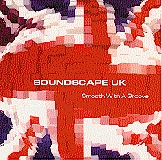 follows partly this successful mixture. Anew one can listen to popular cover songs like "I'll be around" featuring the wonderful voice of Rita Campbell and "The Closer I Get To You". This time we have 3 sax players on the album: Poli Cousée (1,5, & 6), Gary Plomley (9) and Gary Spacey Foote. One can observe a more mellower style as on the previous album. You can call it a smooth out. The Acid Jazz flavor is reduced on this album.
When the third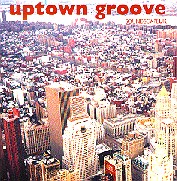 album "Uptown Groove" appears in 2000, Soundscape UK is already called "one of the leading acts in smooth jazz" (Jazziz). This attribute is entirely justified. Read my review about this great album here. Obviously Chris Bangs aimed with this new album the American smooth jazz market. Unfortunately American smooth jazz radio stations are dominated by BA. If one observes the charts at RROnline, the album had not the awaited and deserved success. Chris Bangs travelled to USA to support his album, but the feedback was unsatisfactoy. He decides to stop his smooth jazz activities in 2001. What a great loss!
But Chris Bangs has more strings to one's bow: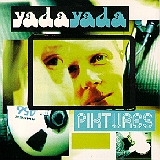 Yada Yada. Yada Yada are Mick Talbot and Chris Bangs again. They release the albums "Subculture" (1995), "Piktures" (1997) and "Fingalikkin' Good" (1999). Instinct Records writes on the cover of the third album "This is acid jazz". I can specify: this is smooth acid jazz. "Subculture" was produced in 2 versions, the UK version and a Japanese with 3 additional tracks. The tunes are more uptempo, lots of

shuffle play on the snare, some ripsticks and whistles, the guitars are played clean and with many jazz/funk chords (9ths/11ths/13ths), much trumpet lines, some flute pieces. But even on these records we can listen to some smooth jazz tracks like the laid-back "Summer's End" or the jazzy "Teapot" on "Piktures". On "Fingalikkin' Good" one can even listen to vocal tracks with an R&B flavor for example the captivating "Won't You Come Back 2 Me" featuring Ira Jay. "Summer Strut" has the same smooth jazz feeling like the tunes of Soundscape UK.
Wholepoint states:
"2 band names, nearly identical releases".
If you cannot get enough of Chris Bangs'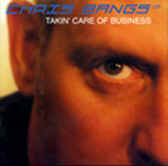 music, I share this attitude: He released in 1999 "Takin' Care Of Business" on the Onion label.
"Now after almost a decade of making music he feels the time is right to release an album under his own name taking in all his influence and with Jazz-Funk as a major part to play in it", is written in the liner notes.
My favorite track is the smooth jazz version of "Warm Weather" featuring the lovely Rita Campbell. Chris has made a video about this tune in Ibiza. He had a lucky time there as always. If you want to know more about the album, here is my review.
On many albums one can find several tunes with a Latin flavor. For example the awesome "Sundance Paradise" on his album "Takin' Care Of Business". The idea was born: Chris created the group "Sambada". A mixture of Samba and Lambada, sounds Latin and is Latin or better Smooth Acid Jazz with a Latin flavor. We can enjoy the releases "Tropicale" (1998) and "Flame" (2001).
Sambada is Chris Bangs' cooperation with the gifted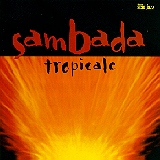 guitarist Nigel Wallace-Price, who also plays Bass and keyboards on these albums. Absolutely thrilling is "Livewire" on "Tropicale".
Even the fastidious Jonathan Widram was fascinated by this tune, which was also released on the sampler "This Is Smooth Jazz: Love Bossa Style":
"This is a strong introduction to new artists as well as a cool party disc."
Besides these Latin influenced music one can also listen to the typical Chris Bangs stuff. You will become addicted! By the way Gota Yashiki plays the drums on most tracks.
It took some time until the second album was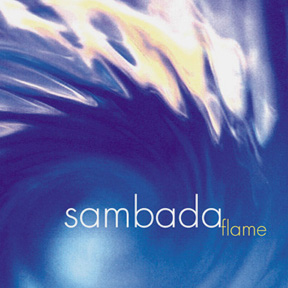 released: "Flame". Chris wrote in one of his newsletters:
"... at long last there's a new Sambada album finished , nearly a year behind schedule ... It's called " Flame " and should be out in late summer on Baseline Records . The last album was on Thin Air Productions but I just don't have time to run my own Jazz label anymore ...maybe sometime in the future .. Anyway it's a funky jazzy latin kind of album featuring guitarist Nigel Price ( Yada Yada , Quiet Boys etc ) and very nice it is too."

"It's a definite step away from the smooth jazz sound of Soundscape UK and mixes gritty beats with some fluid guitar playing from Nigel Price ( Quiet Boys / Yada Yada ) . Taking in a lot of latin influences and mixing them with a strong 1960's blue note / prestige kind of vibe , thin air productions return with another quality album to move and groove to ...", comments Chris this release.
Don't believe Chris: This album has its smooth moments too. For example the "In The Thick Of It" featuring the lovely Rita Campbell again. The album was reviewed in Firstview and Chris' Digging Deeper.
If you listen to soundsamples of the above mentioned albums, you will have a first impression of Smooth Acid Jazz.