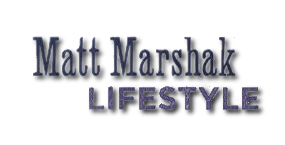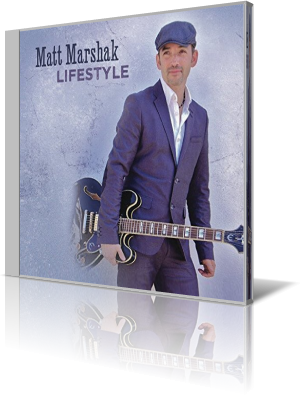 Long Island native guitarist Matt Marshak has an incredibly likeable charisma. Is that enough to succeed? Certainly not. But with eight CDs on his shoulders he is constantly building on his awareness and reputation.
He is currently touring in support of his new album Lifestyle, which he recorded in a two-day walkover with the support of Gerald Veasley (bass), Benjie Porecki (keyboards), Carl Anderson (drums), Mario Cruz (sax) and Barry Danielian (trumpet).
Tell me your companions and I'll tell you in which direction you aspire. With experienced studio musicians, an album with musical depth is the result. The album features nine originals, whose duration promises plenty of enjoyment.
With Lifestyle Matt creates an intense atmosphere under exclusive use of his guitar, on which he celebrates his mastery. Benjie Porecki covers the melody on keys and delivers an appropriate solo.
Marshak attended the prestigious Emirates Airline Dubai Jazz Festival 2014. Dreamin' in Dubai is his resume and musical experience report. To the somewhat subdued mood Barry Danielian contributes with his muted trumpet. With technical sophistication Matt goes to Last Exit. While he focused on the melody course, Benjie leaves it to acoustic vibrations.
With Jumpin' Matt brings a splash of funk. Especially saxophonist Mario Cruz produces a wonderful impression in the style of James Brown. On Mandela Matt shows another facet of his abilities. The rhythm tends to South Africa and also the guitar determines this direction. One Happy Guy exudes the friendly warmth that you expect from Matt. A melody with one befriends.
His love to funk music Matt lives also on the song Midtown. First class is as well the horn arrangement by Danielian and Cruz. The funk show is extended on Hats and Sneakers. With I've Been Down Matt intonates soulful sounds. A moving final just for the heart.
Matt Marshak's Lifestyle is a successful collaboration of finest musicians well worth for multiple listening.




Album Information

Title: Lifestyle
Artist: Matt Marshak
Year: 2014
Length: 0:51:38
Genre: General Jazz
Label: Nuance Music Group

Tracks:
01 Lifestyle [6:34]
02 Dreamin' in Dubai [7:33]
03 Last Exit [6:21]
04 Jumpin' [4:26]
05 Mandela [5:50]
06 One Happy Guy [5:25]
07 Midtown [5:47]
08 Hats and Sneakers [4:47]
09 I've Been Down [4:54]






Further reviews:

Groovosphere

On The Rocks

Urban Folktales