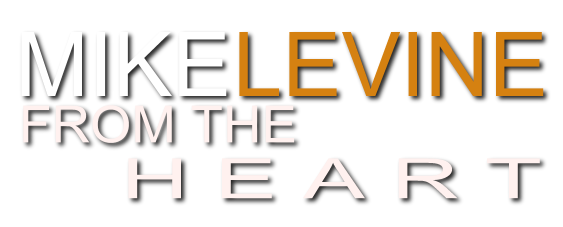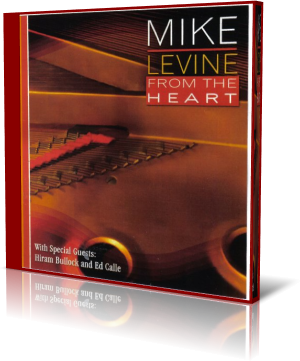 South Florida based composer and pianist Mike Levine is according to his biography since 1981 a composer. He wrote for radio and television shows, commercial jingles and for numerous other musicians. Mike was engaged with the Ross-Levine Band. After that he was comfortable being a side man for several years but always continued writing.
Finally he made the first step to his solo career and released
From The Heart
in 2006. With the exception of one song Mike has written all tracks. He performs on this album piano or e-piano. He is joined by Hiram Bullock, Dan Warner (guitar), Lee Levin (drums), Richard Bravo (congas), Tony Concepcion, Jason Carder (trumpets), Dana Teboe (trombone), Julio Hernandez, Rafael Valencia, Nick Orta (bass), Mike Scaglioni, Ed Calle (sax), Dana Paul (vocals). Camillo Valencia creates the horn arrangement and Gary Lindsey the string arrangement on one track each.
Rarely do I like a piece of music after the first bars.
Headin Home
is such an exceptional example. Melody, rhythm and the horn arrangement are highly infectious and equally inspiring.
From the Heart
is another sonic treasure of the melody man, who tells melodies and doesn't just play them.
Just Passin By
wouldn't be the right advice for the next song. I learned to love Mike's piano playing too much for that. The title
Pillow Talk
promises intimate bed whisper, and in fact the instruments speak to us with all their warmth.
Free Fall
enlivens the melody with a vivid, slightly indicated samba rhythm.
High Hopes
suggests a certain proximity to the songs and style of The Rippingtons. On the other hand, Mike's piano playing takes the whole thing to new heights. Richard Bravo puts the finishing touches to the tune with his percussion work on the timbales.
Always
stimulates romantic feelings with its emotional playing and Ed Calle's lovely soprano sax.
That's All
is a 1952 song written by Alan Brandt with music by Bob Haymes. The rendition features vocalist Dana Paul with an eclectic presence.
Southern Exposure
reveals an unmistakable influence of South American Jobim flair.
On
Carmencita
Mike weaves his magic in a Latin music tinged environment.
A Baby's Breath
creates a tender ending of the album like a lullaby.
Mike Levine's debut
From The Heart
is creativity at its finest. I dare to say it is his greatest work. If you take this album as an introduction to his oeuvre, you won't be disappointed.



Buy the album in all stores
Album Information
Title: From The Heart
Artist: Mike Levine
Year: 2006
Genre: Smooth Jazz
Label: Mike Levine Music

1) Heading Home (5:36)
2) From the Heart (4:57)
3) Just Passin By (4:54)
4) Pillow Talk (5:24)
5) Free Fall (5:31)
6) High Hopes(4:36)
7) Always (4:37)
8) That's All (5:54)
9) Southern Exposure (4:58)
10) Carmencita (4:39)
11) A Baby's Breath (4:21)


Further reviews:

Star Gazing

Thinking Of You