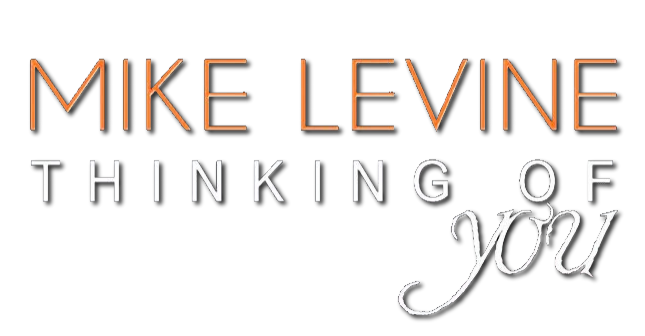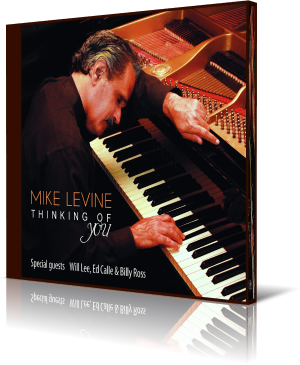 Miami based composer and pianist Mike Levine never understood music as art for art's sake, but as an interpersonal link and communicative element. Unlike many other musicians who spend their time as multi-instrumentalists in their own studios, Mike seeks contact with his fellow musicians.
So his second album
Thinking Of You
(2011) also features many musical companions. To mention are Will Lee, Julio Hernandez, Rafael Valencia, Nick Orta (bass), Ed Calle, Ed Maina (sax), Billy Ross (flute), Lee Levin, Sam Levine (drums), Dan Warner, Lindsey Blair, Aaron Lebos (guitar), Richard Bravo, Carlomagno Araya, Nelson "Flaco" Padron (percussion), Wendy Pedersen (vocals), Dana Teboe (trombone), Jeff Kievet (trumpet), Tony Concepcion (fluegel horn), Gary Lindsey (strings arrangement), and Miami Symphonic - Strings Concert Master - Alfredo Oliva.
With the exception of two covers Mike has written all songs.
Gettin Ready
opens the album with astonishing freshness. Top-notch musicians let the song groove.
Walking Tall
is an energetic piece with a lot of horn power in the style of Tom Scott or Greg Adams.
It's Just Right
may touch the romantically minded listeners with that certain sonically captivating sweetness.
Get Away
has that positive aura that was widespread around that time.
You're The One
has that charm of simplicity that works through its inner power of persuasion.
Jazz cornetist Nat Adderley recorded the
Work Song
in 1960. This album with the signature title song became quickly a hit and was often copied and re-recorded. Mike Levine is in his element and revels masterly about this famous theme. Richard Rodgers and Lorenz Hart created the song
Bewitched Bothered and Bewildered
for the musical Pal Joey (1940). The song became soon a classic and was interpreted by legends like Frank Sinatra, Ella Fitzgerald or Tony Bennett. Mike Levine's gorgeous interpretation features the pristine voice of Wendy Pedersen in a setting close to the original.
An Endless Afternoon
develops a peaceful environment in which Mike meets his long-time friend Billy Ross, who sets his own accents with his flute. And off they go again with
Table Top
.
After Dark
brings another contemplative element into play.
Island Dream
has something disconnected from reality like a far-distant paradise you can focus your dreams on.
Sooner Or Later
is a buoyant walk in easy-going Bossa Nova rhythm. Mike Levine thought the best at the end and presents the title melody as final act. Supported by the Miami String Orchestra, Mike creates an emotional ending.
Thinking Of You
is a tribute to Mike's beloved father.
Mike Levine does not place the emphasis of his album on fashion trends but on composing melodies that stand the test of time. Stylistically he leans on his generation, for which his fans will be grateful.



Buy the album in all stores
Album Information
Title: Thinking Of You
Artist: Mike Levine
Year: 2011
Genre: Smooth Jazz
Label: Mike Levine Music

1) Gettin Ready (3:32)
2) Walking Tall (3:31)
3) It's Just Right (5:11)
4) Get Away (3:50)
5) You're The One (3:39)
6) The Work Song (3:47)
7) Bewitched Bothered and Bewildered (5:00)
8) An Endless Afternoon (4:45)
9) Table Top(4:27)
10) After Dark (4:20)
11) Island Dream (3:22)
12) Sooner Or Later (4:10)
13) Thinking Of You (4:17)


Further review:

Star Gazing