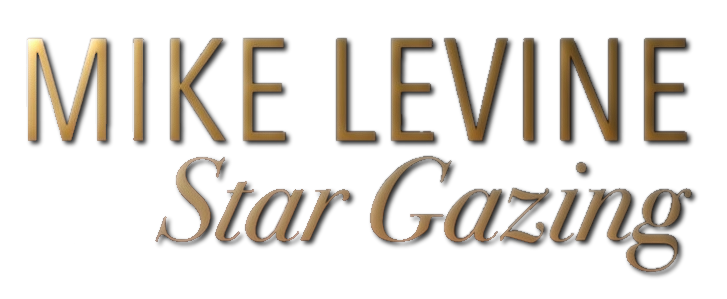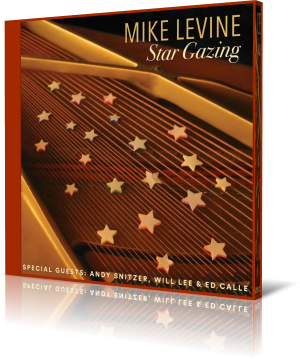 Pianist Mike Levine gained excellent reputation in the international world of music. He took his first musical steps together with saxophonist Billy Ross, with whom he founded the Ross-Levine Band. The albums That Summer Something (1981) and Humidity (1981) originate from this time.
Numerous cooperation followed with the pianist, who is well networked in the music world. Not until 2006 Mike decided to release his first solo album From The Heart. 2011 followed Thinking Of You and 2017 Star Gazing.
On the latest album Mike is accompanied by a selected group of professional musicians as there are Will Lee (bass), Lee Levin, Sam Levine (drums), Richard Bravo (percussion), Dan Warner, Lindsey Blair (guitar), Ed Calle, Andy Snitzer, Ed Maina, Billy Ross, Tom McCormick, Mike Brignola (sax), Lenard Rutledge, Jackson King (vocals), Jeff Kievit (trumpet), Dante Luciani, Dana Teboe (trombone), and Camillo Valencia (horn arrangement).
What better way to start an album than at full steam. Oh Yeah presents Mike Levine at the piano in top form. The horns perform like a Big Band and wide open on all cylinders. Star Gazing appears more dreamy and contemplative. Mike's light-footed and lively piano performance is sensitively accompanied by Ed Calle on the soprano saxophone.
With Rio Funk we enter the ballroom to swing our hips in Latin American rhythm. Some Salsa here, some Bossa Nova there, garnished with percussion and brass. Twilight is the leitmotif of that temporal moment, between day and night, the state of suspension between being awake and resting.
Road Song is the title song of Wes Montgomery's last album (1968), one of the famous forerunners of smooth jazz. A melody that is quickly remembered and picked up by many musicians (Lee Ritenour, Andy Cleaves). Guitarist Lindsey Blair creates an unrivalled Wes feeling. But it is Mike, who pushes the melody with his virtuoso finesse to a new level.
Sunday's Touch attracts the listener with mellow electric piano tones wonderfully interwoven with Blair's guitar riffs. Willy's Gumbo is the somehow ironical sounding title of a tune with a bodacious shell and a golden core.
Although the title Really Wish I Could Love You doesn't sound positive vocalist Lenard Rutledge and guitarist Dan Warner convey with their outstanding talents a touching impression. Getting to It is the second piece with a wide range of horn inserts. Mike's cheerful Piano jingle is contagious.
On the sentimental City of Hope Mike embraces a romantic theme with great empathy. When Mike names a tune Jaco, then one can await a tribute to the late bass player Jaco Pastorius, in earlier time member of the famous group Weather Report. Jaco was a legend as player of the fretless bass and exactly Will Lee plays this kind of instrument with the typical warm sonorous sound.
The Herb is a further tune, on which Will Lee can shine his bass and Mike gives his Rhodes the spores. On Soaring Mike finally lets his piano run free, whereby his spontaneity remains in balance with the melodic arrangement.
Mike Levine titles his new album Star Gazing, the description of an activity that gives pleasure and entertainment to the star fans. Nothing else is Mike's concern and he manages to do that completely with great passion and elegance.





Buy the album in all stores

Album Information

Title: Star Gazing
Artist: Mike Levine
Year: 2017
Genre: Smooth Jazz
Label: Mike Levine Music

1) Oh Yeah (4:06)
2) Star Gazing (4:34)
3) Rio Funk (3:56)
4) Twilight (4:22)
5) Road Song (3:56)
6) Sunday's Touch (3:35)
7) Willy's Gumbo (4:05)
8) Really Wish I Could Love You (4:26)
9) Getting to It (3:35)
10) (3:58)
11) Jaco (4:47)
12) The Herb (4:21)
13) Soaring (4:58)