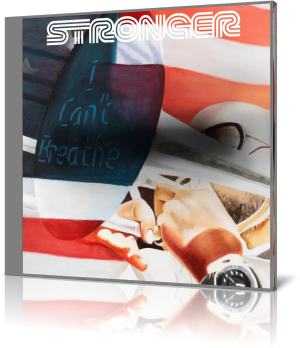 Mr. Magic Slide Jeff Bradshaw is one of the rare musicians who has chosen the trombone as lead instrument. Born in Philadelphia Jeff performed as professional musician with Erykah Badu, Jill Scott, Floetry, Darius Ricker, Michael Jackson, Earth Wind & Fire, The Roots, Musiq Soulchild and more. However his debut album Bone Deep was first released in 2003 on the label Hidden Beach Recordings. With Bone Appétit, a double album, he set a powerful signal on the same label in 2012.
In 2014 followed his live album Home on Shanachie Entertainment. Now Jeff is back with Stronger (2020) which is equivalent to a double album in size. Jeff can boast an illustrious collection of guest musicians. Troy "Trombone Shorty" Andrews, Lin Rountree, Marqueal Jordan, Paula Champion, Mike Burton, Raheem Devaughn, Robert Glasper, Christian McBride, James Poyser, Micki Miller, Conya Doss, Glen Lewis, Frank McComb, Marsha Ambrosius, Amber Navran, Jeff Murrell, DJ Jazzy Jeff, and Wadud Ahmad are to discover on the album.
The album opens with the martial title War & Thunder in which Jeff delivers a musical battle with Trombone Shorty. Sonorous sounding African drums underscore the thoroughly time-related background.
Nights Over Egypt was written by Dexter Wansel for the Jones Girls in 1981. Covers exist in immense quantities as befits a classic. Jeff Bradshaw forms with trumpeter Lin Rountree and saxophonist Marqueal Jordan a mighty trio that credibly brings the Egyptian Nights at the Pyramids across.
Eric Benét released Pretty Baby as third single of his album Hurricane (2005). Jeff Bradshaw creates with the support of the singers Paula Champion and Mike Burton an empathetic rendition, that lets you discover new moments of this ballad. Prototype is the fourth and final single to be released from hip-hop duo OutKast's fifth studio album, Speakerboxxx/The Love Below (2003). Jeff's haunting rendition presents vocalists Raheem Devaughn and Robert Glasper underlined by Jeff's trombone.
Euphoria is a state of intense happiness and self-confidence. The aptly title of the musical dialogue between Jeff's trombone and the drums. The jazz flavored Butterfly is dedicated to Herbie Hancock, who created this song for his album Thrust in 1974, and features two very prominent musicians, bassist Christian McBride & keyboardist James Poyser. Poyser's work on keyboards is pure excellency.
Closure is an intimate ballad featuring singer Micki Miller accompanied by Jeff's trombone and a deep bass synth. Conya Doss revels her vocal personality on Celebrate.

Stevie Wonder's songbook is a source of inspiration. Jeff chose the song Superwoman from this one, which he presents us in two parts. He juxtaposes two singers who can imitate Stevie Wonder vocally with incredible accuracy. The first part is done by Glenn Lewis, a Canadian neo soul singer–songwriter who has already achieved many successes through his vocal proximity to Stevie Wonder. Even better known is Frank McComb, a vocal genius who is also close to Wonder's timbre. Each version has its own classical charm.
The percussive Capetown takes the listener into the exciting world of South Africa to the fascinating city near table mountain. Jeff interacts with saxophonist Mike Burton. Both already had several common interfaces, for example on the well-known Hidden Beach Unwrapped series.
I Do Sincerely features British born songstress Marsha Ambrosius. Natalie Stewart and Marsha teamed to the neo-soul duo Floetry and had success with albums like Floetic and Flo'Ology. Marsha was also guest singer on Jeff's former successful albums Bone Appétit and Home.
On Betta we have the opportunity to met the incredible smooth voice of Amber Navran of the alternative R&B band Moonchild. The love ballad Stay features soul singer Jeff Murrell & the magnificent DJ Jazzy Jeff. This song, the first single of the album, combines genuinely the genres of soul, R&B and hip hop.
Me Myself And I is dedicated to singer queen Beyoncé. This is pure Jeff Bradshaw in all his elemental power. If the goose bumps come slowly, then his tones have reached you. Final tune on this long lasting album is Gratitude. The song features rapper Wadude Ahmad in his special relationship with God.
After a long illness Jeff Bradshaw is Stronger than ever. This album includes all his friends to whom he is gratefully indebted and is an exact reflection of everything that makes Jeff Bradshaw a musician.






Buy the album in all stores

Album Information

Title: Stronger
Artist: Jeff Bradshaw
Year: 2020
Genre: Smooth Jazz
Label: Independent


Tracks:

1) War & Thunder (4:25)
2) Nights Over Egypt (4:13)
3) Pretty Baby (5:18)
4) Prototype (5:01)
5) Euphoria (4:29)
6) Butterfly (4:19)
7) Closure (4:30)
8) Celebrate (3:51)
9) Super Woman Prt 1 (3:12)
10) Super Woman Prt 2 (4:45)
11) Capetown (4:09)
12) I Do Sincerely (4:24)
13) Betta (3:57)
14) Stay (4:27)
15) Me Myself And I (4:11)
16) Gratitude (4:06)






Further reviews:

Bone Deep

Bone Appétit

Home