I have a dream. The dream of a Smooth Jazz café in Duesseldorf with weekly gigs of international Smooth Jazz artists. I know a Smooth Jazz affinado, who shares my dream. On the occasion of a comfortable meeting, he told me about his dream. It's Michael van Droff, musician, producer, promoter, radio-dj and possessor of his own label Wave Music. He succeeds in realizing this idea again and again.
This year the event took place in the G@rden Café in Duesseld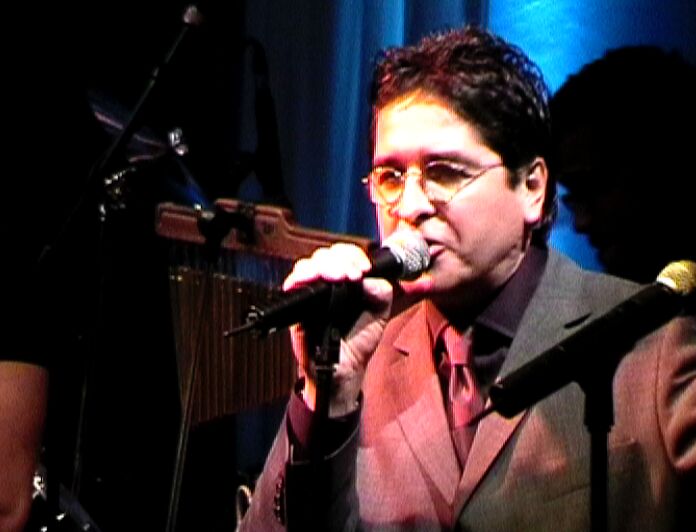 orf at the 19th of October 2001. It's a modern cafe, in which one can even surf in the net and there is enough place, to let a concert take place. Although the sound-circumstances reached no studio-quality, the mood didn't suffer.
The show started with Michael van Droff himself, who presented his well-known song "Human Touch". The energy, that he brings into his music-business, was to be sensed also in this song. Equally he succeeded in internalizing his sensitivity in this piece. This song was released on the first Wave Music sampler called Wave Music Volume I. If you like a certain mixture of Smooth Jazz and NAC, you shouldn't miss these albums.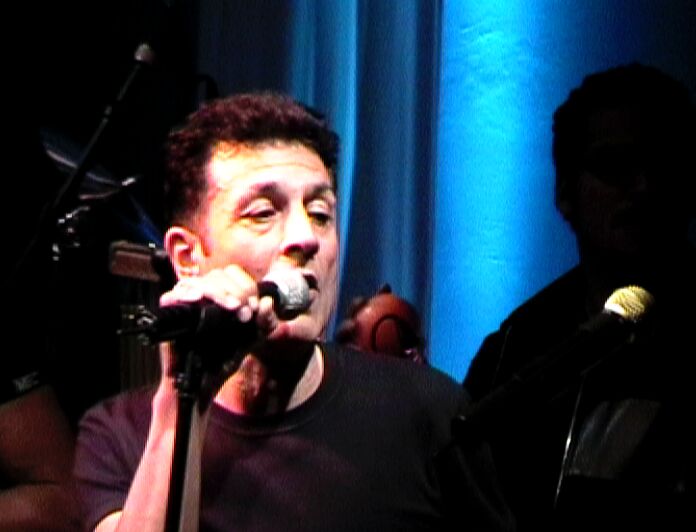 Another excellent interpreter of Wave Music is Anthony Weedon, who charmed especially the ladies at this magical night with his impressive voice reminding at Chris Rea. He sung "Long gone, Gunfighter, I do, Real Love and Visions". Anthony started as a singer in an age, when other artists have already thoughts about finishing their career. Anthony surmounted all obstacles and found in Michael van Droff the producer of his first album "Visions". Unfortunately dreams are one thing and reality is another. He is planning a new album, which shall be released at the label peermusic. Anyway, Anthony had a fine relaxing weekend in Duesseldorf and even the time for shopping.
A new face in Duesseldorf was the lovely Janita. Janita was born and raised in Finland /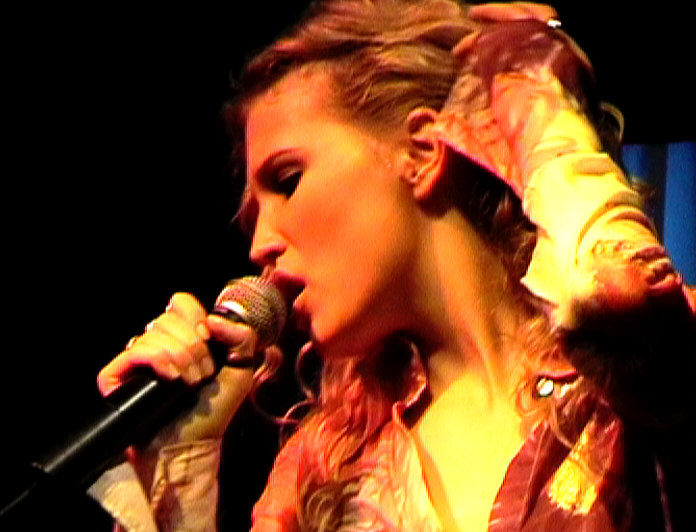 Scandinavia, the home of saunas, millions of lakes, long dark winters and midsummer nights when the sun never sets (read more about her at her website). She is not only a good looking woman but although a professional singer with a great talent. Her music is a mixture of RnB, Soul and Brazilian music and her performance reminds me at Gabriela Anders, who played last year in Duesseldorf/Kaiserwerth. She has the same Brazilian fire in her live appearance and mesmerized the audience after some tones. This pretty girl of 22 years knows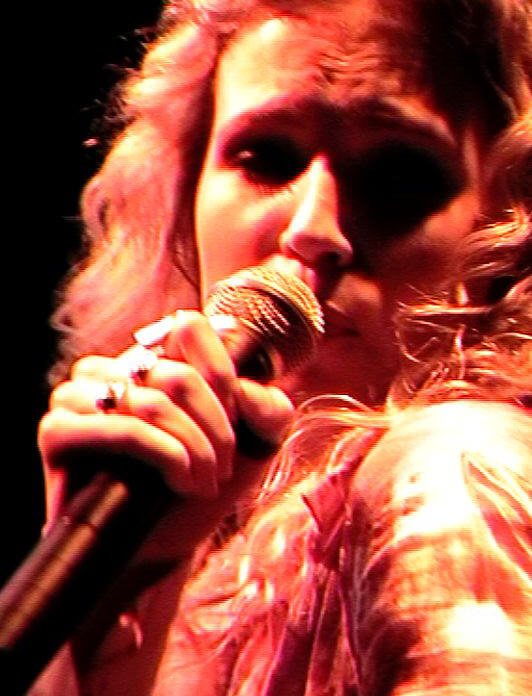 exactly what she wants. In an age of 17 years she went from Finland to USA to start her new career and had soon a contract with Sony Music. They tried to make a second Christina Aguleira or Britney Spears out of her, but she enforced her own music style against all odds. She is living in Brooklyn Heights in New York and was witness of the Manhattan desaster. An assassination, that was to be processed heavily also for her. Janita comments: "Probably, the people need music more than ever in order to think positively to expel the dark thoughts. I am happy on each case to have to do something meaningful."
Janita has just finished her fourth album I'll Be Fine. If you aren't already the proud owner of her album, read James' review about this masterpiece, which will certainly finds many new listeners. The audience listened to "Firefly, Heaven, Oh, I'll Be Fine, Angel Eyes and Give Me A Sign", all songs of her new album. "Sultry voice, timeless songs". This comment on her album is no fake, but awesome reality as I can confirm without any restrictions.
Could you believe that the cooking atmosphere in the G@rden Café could be topped? Well, Slim Man was the one who immediately conquered the hearts of the crowd.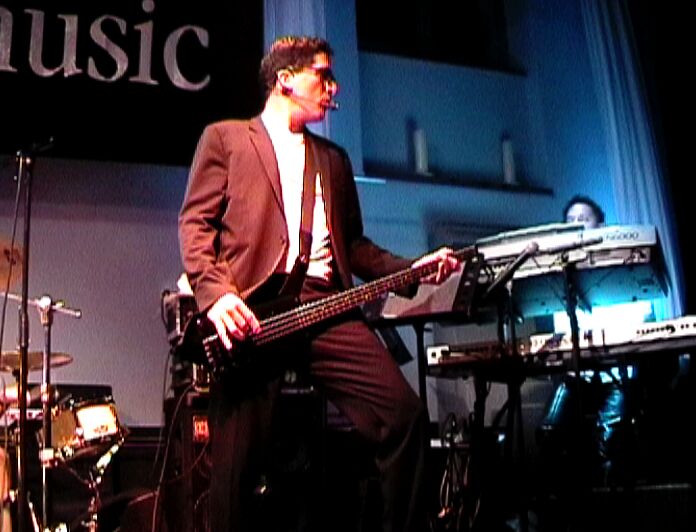 Slim Man described it to the point: "It was one of the best shows we've done. The response from the crowd was incredible, and there was a certain magic in the air that night. I had a marvelous time."
He presented tunes of his album "Faith In Us" like "There For You, Overdose Of You, Secret Rendevous, Faith In Us, Weeping Willow, Route 66, What's Going On and Low Rider". After the show I tried to speak with him but had to wait longtime. The reason: a long queue of mostly female fans snatching after his personally autographed albums. Every woman got a sign over the whole cd cover and a personal kiss. Slim, you are a real charmer. I asked him, if he would take part at the Caribbean cruise in January, which he denied. His new album "Club Charles" of the group "Bona Fide" will be released at 20th November. He is really excit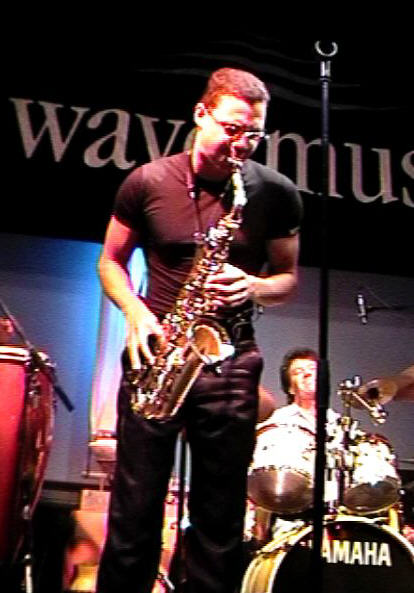 ed about this new album. Carl Griffin (N Coded Music) suggested to Slim Man at a Yankee game that he come up with something instrumental. What they came up with was funkier and grittier than most Smooth Jazz projects. They called it "Bona Fide" because it's genuine . . . the real thing. Bona Fide has won the award for "Best New Band" at the Smooth Jazz Awards.
All performing artists were professionally accompagnied by the California Sunset Band (Ismael Diallo, sax, Lutz Deterra, keyboards, Kai Koschig, guitar, Günter Asbeck, bass, Andy Pilger, drums and Renis Mendoza, percussion). Andy Pilger brillianted with two extensive drum-solos during Slim Man's performance. In the seventieth I attended a concert of Emerson, Lake and Palmer and was deeply impressed by Palmer's work on drums. Andy is the one who has the same breathtaking drive. Another convincing artist is Ismael "Ishy" Diallo, who is blowing the sax like Eric Marienthal. Last not least I wanna mention Lutz Deterra, keyboardist and musical director of the whole event. He is a fantastic magician on the keys. You should visit his website where he not only shows his music in different groups but also preserves some crude short stories. Lutz, your humor is unvaluable.
My resume of this event: If you have the opportunity to see your favorite artists, don't hesitate to attend their concert. You never know, if you get a second chance. Time is too short to miss any event. Thanks to Michael for this glimpse into pardise g@rden.