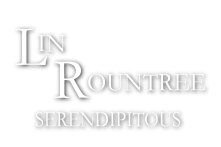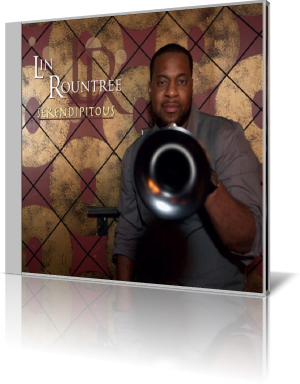 Born in Alexandria Lin Rountree found his new home in Detroit, where he also established his musical activities. He started his solo career in 2006 with the album Groovetree, followed by Sumthin' Good (2008) and Soul-Tree (2011).
Serendipitous is his fourth album and first at the CutMore Records label. Lin is supported by label-mate Nate Harasim and further musicians of this label like Darren Rahn, Althea Rene, Randy Scott, Nicholas Cole and Anna Stevenson.
In the introductory piece We Chill Rountree is spreading an overwhelming fullness of trumpet sound. Translucent but pointedly he pursues the melody. On Serendipitous Lin shares the melody with Nate on piano in masterly fashion.
When atmosphere and groove melt into one song like In the Day, magic unfolds. With Althea Rene on flute and Nicholas Cole on piano all is just perfect. Gutter Funk serves dirty gritty funk, as we like it.
Have Some captivates the listener with a hypnotic flow. Dance with Me features female singer Anna Stevenson. The song goes a special way with electronic noise and slight tonal alienation effects. Why So presents a mix of muted and normal trumpet sound which widens in a horn arrangement. Lin has cleverly taken full advantage of the overdub process. Even a small trip to the Pink Panther motif is included.
On Let It Groove Lin allows himself a splash of jazz combining muted trumpet with a broad horn arrangement. A stylistic device, on which he relies also with Eyes On You. He can show his true skill, when accompanying instruments are reduced. High tones, fast crescendo, clever note sequence, everything can be found.
But coolness must sometimes give way to the haunting melody. Get Up would be a better title for Get Down. Takin 'It Slow is to be taken literally. The last song belongs to the dreamers.
After Miles Davis, Herb Alpert and Tom Browne, one can say with complete justification, the young trumpeter generation is the future. Lin Rountree can count with pride to this avant-garde.



Biography

Website


Buy the album in all stores

Album Information

Title: Serendipitous
Artist: Lin Rountree
Year: 2013
Length: 0:43:43
Genre: General Jazz
Label: CutMore Records


Tracks:
01 We Chill [4:02]
02 Serendipitous [4:24]
03 In the Day [3:47]
04 Gutter Funk [3:52]
05 Have Some [3:54]
06 Dance with Me [4:01]
07 Why So [4:37]
08 Let It Groove [3:56]
09 Eyes on You [3:20]
10 Get Down [3:42]
11 Takin' It Slow [4:10]



Further Reviews: