Michael Lington - Heat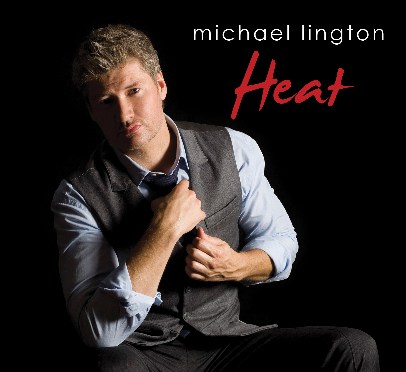 Born in Denmark Michael Lington realized at an early age musical life is better in the U.S., where he soon hooked up with Mark Schulman. Mark produced Michael's self-titled debut album (1997). His next albums were Vivid (2002), Everything Must Change (2002), Stay With Me (2004) and A Song For You (2006). In March 2008 he became a US citizen. Now he is back with his new album Heat (2008), released on NuGroove Records, the label, Michael started his career with in 1997.
Michael co-produced Heat with Greg Phillinganes and Keith Olsen. As musicians teamed up among others keyboardist Randy Waldman (who produced A Song For You), guitarists Michael Thompson and Kim Pierce, bassists Neil Stubenhaus and Nathan East and drummers Teddy Campbell and Vinnie Colaiuta.
Michael searches the direct approach to his audience with You And I. Steve Lu's Sultry synth and Michael's sax sounds twine around listener's ears. Smooth Jazz at its best. Stephen also performed on Michael's album Stay With Me.
Chuva (Rain) is featuring Torcuato Mariano on guitar. A classic jazz piece with a Brazilian flavor. I recommend Torcuato's albums Paradise Station (1994) and Last Look (2003). Ivan Lins called him a superb musician and wonderful composer. Intuitive and skilled.
Ocean Drive is a street in South Beach, the southern part of Miami Beach, Florida. It is known for its Art Deco hotels. This street was sung by Lighthouse Family, Oscar Castro-Neves, Sambada and a lot more. Michael Lington perfectly captures the spirit of this awesome place. Highlight of this tune is certainly Tollak Ollestad's harmonica.
American Idol finalist Ace Young is featured on Baker Street. One of the greatest hits in pop history penned by Gary Rafferty for his mega-album City To City (1978) in an impressing rendition.
When sweetness can be sweeter than sweet, you can call it Angelina. A heartfelt ballade with a great dose of emotion. Representatives of sweetness among others Cameron Stone (cello) and Janey Clewey (vocals).
Always on the search for new sounds Matthew Hager and guitarist Michael Landau offer a great assortment on Memphis. Michael's fretting hand is sensational.
That's When You Save Me features soul singer Aaron Neville. Along with Sam Cooke and Marvin Gaye, he is classified as one of the seminal soul singers. No wonder that his signature vocals have a lasting influence on this song. With Ladyland Michael offers another slow romantic ballade for lady's heart.

In the limelight of Shout About Ya' stands singer Keely Hawkes. Her music can be found in such movies as Charlie's Angels, Wild Things, Never Been Kissed and more. Rhythm and interpretation reminds me of the old Motown Time.
Michael Sembello is best known by his megahit Maniac of the film Flashdance. Nostalgia is certainly the counterpole to Michael's previous hit. A sensible ballade with a high potential of sultry affection.
I would change the title Heat into Heart. Michael Lington's greatest talent is his emotional expression. Together with such top-notch vocalists like Aaron Neville, Keely Hawkes, Janey Clewey and Ace Young the commercial success is pre-programmed.



Title: Heat
Artist: Michael Lington
Year: 2008
Length: 0:42:35
Genre: Smooth Jazz
Label: NuGroove Music LLC

Tracks:

01 You and I [3:55]
02 Chuva (feat. Torcuato Mariano) [4:04]
03 Ocean Drive [4:05]
04 Baker Street (feat. Ace Young) [5:00]
05 Angelina [4:17]
06 Memphis [4:07]
07 That's When You Save Me (feat. Aaron Neville) [4:24]
08 Ladyland [4:46]
09 Shout About Ya' (feat. Keely Hawkes) [3:32]
10 Nostalgia (feat. Michael Sembello) [4:25]