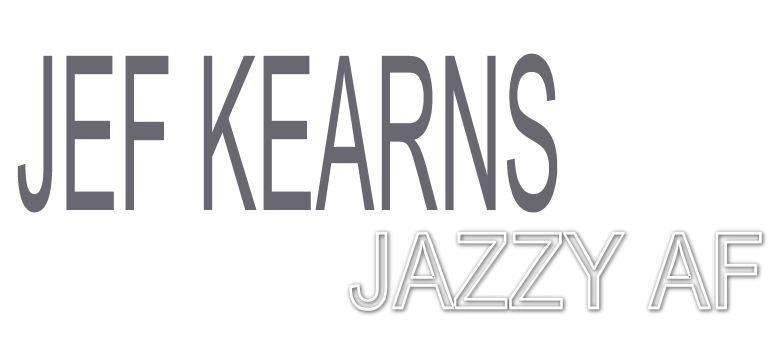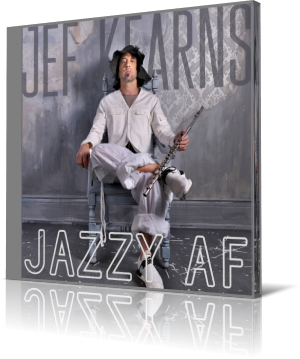 Toronto based flautist Jef Kearns is already from his outer appearance an extraordinary manifestation. His various hats and clothes are an embodiment of his individualistic personality, which also finds its expression in his music.

Before we talk about his new album, here in short his discography: His debut album is On the Level (2009), followed by Soulfisticated (2013) and The Flute (2016). Jazzy AF (2020) is his fourth project.

Categories are not Jef's thing. Jeff explains: "Jazzy AF is an instrumental album featuring simple melodic jazzy lines with modern pop production. The best descriptors of this project compared to my previous releases are "shinier" and "evolution." Evolution not only of myself as an artist but as well as of the instrumental genre (which has done little to modernize itself.)"

The album is produced by Canadian record producer, mixer, songwriter Douglas Romanow, who also co-wrote all tracks with Jef with the exception of Reverie and Axel F. Jef performs on all tracks the flute, the other instruments are played by Douglas. The dj scratches on the first track are by DJ T.Lo, the bass on track 2 is by an unnamed session player.

Heaven is the place to be, but please not just now. Jef fills this term with atmospherically floating music, as can generally be achieved with the flute as the most suitable instrument. Nomadic is movement, drifting, traveling and roaming. This song has a tribal touch with an exciting rhythm.

On Perfect Jef places an engaging melody with his flute accompanied by an accented beat in hip hop style. Actually the melody is too awake and present as the title Reverie would fit. Anyway two thumbs up!

NY Summer gives us another taste of the hip hop enhanced flute with some oriental flavor. With the cover of Harold Faltermeyer's Axel F, Jef unleashes a final musical firework.

If you like the flute as lead instrument, Jazzy AF is undoubtedly this year your first choice for entertaining music. Give this album a listen!





Buy the album in all stores

Album Information

Title: Jazzy AF
Artist: Jef Kearns
Year: 2020
Length: 0:19:11
Genre: General R&B
Label: Soul Breeze Records


Tracks:
01 Heaven [3:21]
02 Nomadic [3:16]
03 Perfect [3:21]
04 Reverie [3:36]
05 NY Summer [2:30]
06 Axel F [3:03]




Pre-order the album on Spotify.