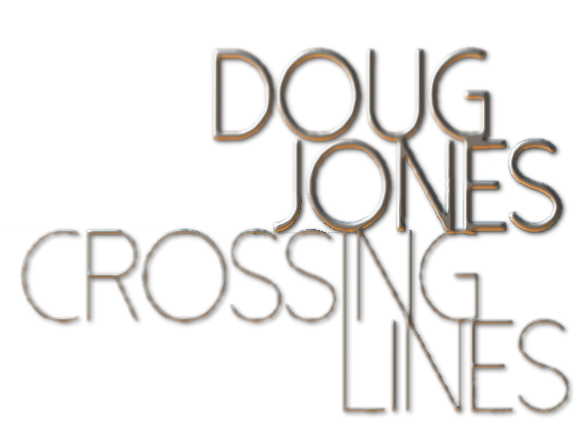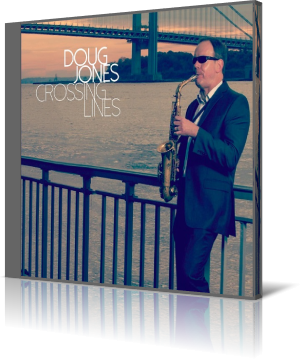 You've had some opportunities to familiarize yourself with Doug Jones' music. Heart and Soul (1994), Shades Of Gray (2002), Top Down (2013) and Secrets (2016) are his assets. Crossing Lines (2018) makes it even easier for you.
Doug performs on the new album alto and tenor saxophones, flute, keys, and programming. Rick Handville plays electric guitar on the title song, Troy Slocum Hammond organ on Hand Clappin' and keyboards on Zen Garden. Two friends with whom he has already worked successfully on his earlier productions. Doug has written, arranged, and produced all songs.
It is the special moments in life that makes it worth living. For Doug, that includes Watching the Sunrise and this instant he lives out musically with great emotions.
1979 was a year full of events. Doug internalizes the dramatic of these actions with striking means. Cool J is a well crafted urban excursion in a raw and almost organic emotive quality.
Doug Jones stands in the center of Crossing Lines with sax and wonderful electronic waves. Rick Handville's guitar solo is an exquisite addition and together with Doug's answers on sax both reach a level of haunting beauty.
Zen Garden lures with Far Eastern charm. Troy Slocum's mastery on keys is extraordinary in many ways. Seasons Change touches the romantic vein of the listener with its gentle posture.
With One Flight South Doug stretches his limits on sax, flute and additional keys giving true meaning to the word virtuoso. The final Hand Clappin' finds Doug in best joy of playing stirring things up and Troy Slocum on Hammond organ contributes an active part to it.
On Crossing Lines Doug Jones allows his new compositions to take flight. As real multi-instrumentalist and with his multiple musical personalities it is no great feat to inspire his audience.





Buy the album in all stores

Album Information

Title: Crossing Lines
Artist: Doug Jones
Year: 2018
Genre: Smooth Jazz


1 Watching the Sunrise 4:34
2 1979 4:48
3 Cool J 5:02
4 Crossing Lines 5:17
5 Zen Garden 4:47
6 Seasons Change 5:51
7 One Flight South 4:25
8 Hand Clappin' 4:50