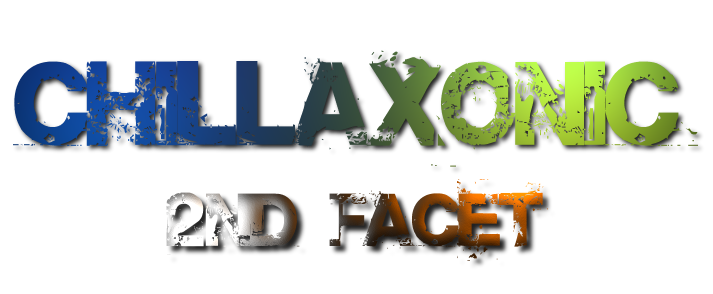 Multi-instrumentalist Konstantin Klashtorni produces new music faster than I can review it. Chillaxonic is an artificial word made up of Chill Out and Sonic. This label stands for a combination of the music styles jazz, chill out and electronica. This is the second album of a long lasting series.
Violet Twilight spreads a magic fluid of excellence combining piano and synth sounds for your personal dreams. As overlay he caresses the listener with soothing sax.
Soulful Awakenings acts as a tender wake-up call polished up with a wonderful mix of wavering sounds and flute. Together We Fly brings the ethereal to sonic perfection. Sax, synth and piano are found in seamless triad.
Chilled to the Max delivers enticing loveliness with a bouquet of crystal clear synth echoes graced with a soulful sax. Mesmerized puts you inexorably into a gentle reverie.
Oasis is the unimposing place in an endless desert landscape, which is however of vital importance for survival. A lovely place to rest and relax just with this never-ending listening experience. Nowhere to Somewhere comes with a hypnotic groove and a tumescent and decongestant synth wave.
When a gentle wind blows over the fields of bright purple lavender flowers, than sounds the melody of the Velvet Meadows. Dream Into Reality features an easy going easy to digest melody who only claims to be euphoniously good.
Crystal Waters and So Far, But so Near are further synth gems, who have access to Konstantin's well-equipped electronic area.
Konstantin Klashtorni is a master of harmonies and atmosphere. With 2nd Facet he creates his own peaceful island of soul-stirring sensuality.




Buy the album in all stores

Album Information

Title: 2nd Facet
Artist: Chillaxonic
Year: 2020
Genre: Chill Out
Label: KOVIMI

Tracks:
1 Violet Twilight 4:33
2 Soulful Awakenings 4:30
3 Together We Fly 4:07
4 Chilled to the Max 5:33
5 Mesmerized 4:30
6 Oasis 4:57
7 Nowhere to Somewhere 5:01
8 Velvet Meadows 4:28
9 Dream Into Reality 4:30
10 Crystal Waters 4:48
11 So Far, But so Near 4:31


Further review:

1st Facet