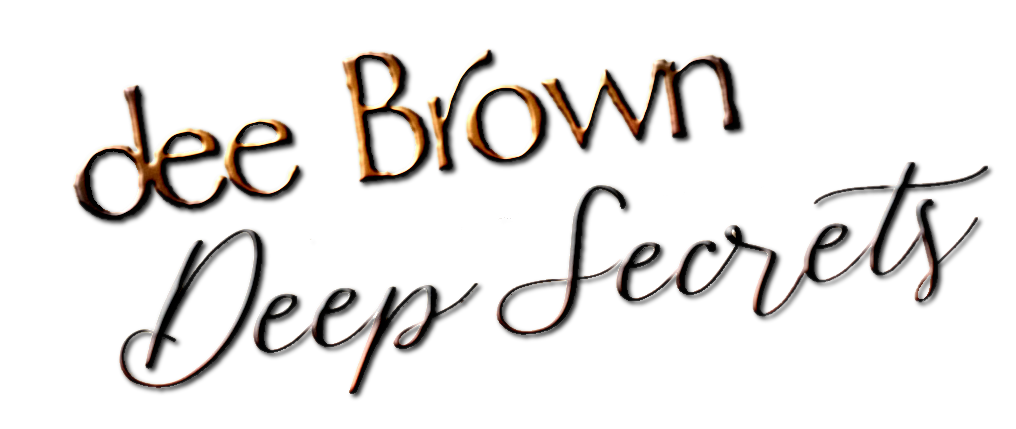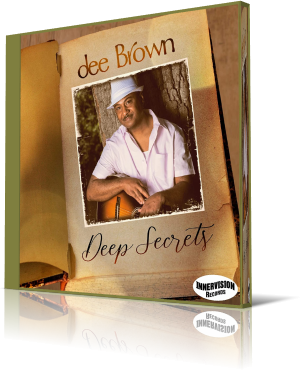 Guitarist and songwriter dee Brown has had to cope with many private low strokes in recent years. When you lose many beloved relatives, what remains is all the more valuable. Among the precious things are undoubtedly the musical footprints that you leave in the history of music.
That are his albums No Time To Waste in 2006, A Little Elbowroom (2009), Brown Sugar Honey-Coated Love (2014) and Remembering You (2018). With Deep Secrets follows a new gem this year. Behind the mysterious-sounding title is nothing less than dee's belief in God, to which he explicitly professes.
He finds support in his cause from numerous musicians listed in the credits. The album opens with the lively Love You Too. You can notice in the happy-voiced song that Dee has found his zest for life again. The notes literally bubble out of his guitar.
Of course, lyrics can often get a message across better, but dee tries it the instrumental way. Smooth Talk opposes those who speak with double tongues, pursuing only selfish things.
The Prize has an inner cheerfulness that predestines it for radio broadcasts. This joyousness has its origin in spirituality. It is according to Dee the reward for a life pleasing to God.
Dee also chose the title Surrender deliberately. To surrender in spirituality and religion means that a believer completely gives up his own will and subjects his thoughts, ideas, and deeds to the will and teachings of a higher power.
Make Up Your Mind addresses the listener religiously motivated with the sincere incentive. Wake Up is based on two melodies which are artfully interwoven like two tendrils and ingeniously complement each other chorally.
William Murphy III wrote Praise Is What I Do, a worship ballad from the Shekinah Glory Ministry's 2001 debut album, which was already released on numerous Gospel albums and takes a special place on this album with over seven minutes of playing time. This interpretation features the phenomenal singer Gerard Brooks in a live recordings.
Deep Secrets sees a stimulating interplay between dee and Blair Bryant, who delivers a sonic variation on electric bass. Controlled Passion is the acoustic equivalent of balance, which draws its strength from faith. Merlon Devine on soprano sax is on this piece the companion.
No, this is not Funkin' For Jamaica, but Tie The Knot featuring Lin Rountree is obviously inspired by that song. Pretty Girl (Skylar), a collaboration with Nate Harasim, is dedicated to dee's first granddaughter.
Dee Brown's new album Deep Secrets has a strong religious impact compared to his previous albums. Nevertheless, it keeps the balance with dee's previous favorite genre smooth jazz, which gives it a very special charm but also demand.




Buy the album in all stores

Album Information

Title: Deep Secrets
Artist: dee Brown
Year: 2021
Genre: Smooth Jazz
Label: Innervision Records

1) Love You Too (3:49)
2) Smooth Talk (3:24)
3) The Prize (3:46)
4) Surrender (3:40)
5) Make Up Your Mind (3:47)
6) Wake Up (4:07)
7) Praise Is What I Do (7:10)
8) Deep Secrets (3:55)
9) Controlled Passion (3:53)
10) Tie The Knot (4:08)
11) Pretty Girl (Skylar) (3:53)

Credits:

Valdez Brantley (piano, keyboards, programming)
Darryl Williams (bass)
Tony Moore (drums)
Michael Parlett (sax)
Gerard Gibbs (piano, keyboards)
Merlon Devine (soprano sax, flute)
Ed Tate (bass)
Ron Otis (drums)
Gerard Brooks (lead vocals)
Michael Rice, Sheryl Kelly (background vocals)
Blair Bryant (bass and lead bass)
Dezie McCullers Jr. (tenor sax)
Lin Rountree (trumpets)
Nate Harasim (piano, keyboards, programming)

Mixing Engineers: Blake Aaron, Darren Rahn, Nate Harasim

Further Reviews:


No Time To Waste