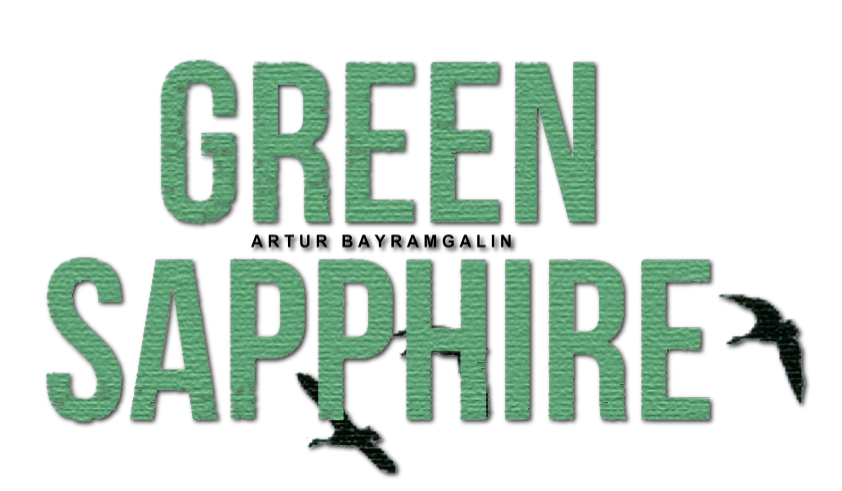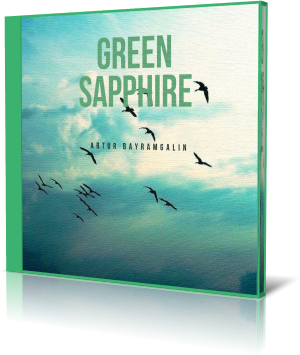 Hailing from Ufa, Russia multi instrumentalist Artur Bayramgalin is still a secret tip in the smooth jazz genre. In view of the large number of new releases, foreign musicians find it difficult to improve their popularity significantly. His debut album Interro Island came out in 2009, his sophomore album Electric Breezz followed in 2010 and his third album Perfect Day in 2014.
In 2018 Artur was involved in a serious traffic accident. After recovery his main desire was starting writing music again. Now he returns with his new album Green Sapphire (2020), which is available on CDBaby.
Artur comments: "I had a dream, standing alone with my father on the bank of a deep stream. He wanted to give me the green crystal and said it was very important and should be protected. I accidentally dropped it in the stream, but managed to grab it and save it. When I woke up, I wrote the song Green Sapphire. And with this track, I finally started working on a new album."
The title song is full of melodic power, which finds its roots in the indigenous music world. Obsession shows a different musical path by choosing the impetuous jazzy variant.
Bay Street will delight friends of Pacific Coast Jazz, as Artur's guitar brings familiar sounds closer. Pantera captivates with a catchy theme embedded in an effective groove. Russian Roulette is a lethal game of chance in which a player places a single round in a revolver, spins the cylinder, places the muzzle against their head, and pulls the trigger. Bayramgalin and his band know how to musically absorb the tension of the course of this dangerous game.
Jazz Do It 2020 introduces the muted trumpet as a counter element to Artur's guitar recital. Thus the jazzy moment is supplied in higher doses. Dejavu combines Bossa Nova rhythm with sonic guitar sounds who will surely find a sympathetic audience. Let's Party evokes memories of Cat Stevens' song The First Cut Is The Deepest.
It is always refreshing to get an alternative insight into smooth jazz from the Russian world. Despite stylistic differences to the American version, this is an unmistakable sign of the international breakthrough of this genre.




Album Information

Title: Green Sapphire
Artist: Artur Bayramgalin
Year: 2020
Length: 0:33:55
Genre: Smooth Jazz
Label: Diamond Records


Tracks:

Green Sapphire 4:35
Obsession 4:04
Bay Street 4:24
Pantera 4:44
Russian Roulette 4:17
Jazz Do It 2020 4:33
Dejavu 4:50
Let's Party 2:28




Further reviews

Electric Breezz


Interro Island
Perfect Day