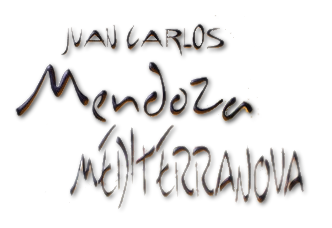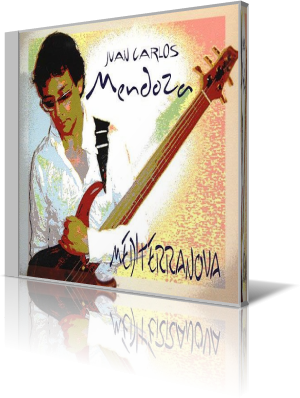 Spanish bassist Juan Carlos Mendoza gained my attention through his CD Thanks To Life, an album with many musical surprises. His debut album from 2005 is entitled Mediterranova and shows the origins of this remarkable artist.
Originally from Chile he continued his musical life in Barcelona (Spain) and further on the Canary Islands, where he played with various jazz-rock groups. Then he arrived at Mallorca and joined countless bands with local musicians. Further he traveled to Madrid and participated as a member of several groups. After 10 years both in the studio and live with the band Hevia he recorded his first album.
The recordings are supported by guitarists Juan Calleja, Nando Concalez, Jayme Marquez, Toni Jimeno, keyboardists Gherardo Catanzaro, Marco Rasa, Alexis Hernandez, drummers Minin Figuerola, Christian Costantini, David Hyam and many more. Although no artists from the known orbit of smooth jazz are involved, this is however an interesting work.
The introduction of Bass Rap starts with a classical motif then meandering in a funky bass driven track. His slap bass technique is comparable with Victor Wooten, Stanley Clarke or Marcus Miller. The second tune Going Back Home is somehow inspired by Pat Metheny given the fretless bass with the typical accompanying vocals. Very rich in terms of the associated musical ideas and perfect in the implementation.
Moments convinces with finely nuanced arcs of tension and tempo changes. A masterful demonstration of the guitar and their entertaining possibilities. Cafe De Rio offers bags of local color with Brazilian Samba rhythms and solos of flutist Jorge Pardo and guitarist Jayme Marquez. Escape turns out to be an experimental snippet with the virtual Roland bass.
With Lilas Funk the album presents a tune with great horn activity, distorted guitar solos and funky rhythm guitar. Contrasts increase well known the thrill of an album. Villario Nights makes partying with saxophonist Molly Duncan (Average White Band). And then you come across acoustic gems as Cenizas, contemplative, dreamlike and much too short.
And again changes the album in a different direction with Marzo. A wonderful and chanted melody, which would be more likely to find from their instrumentation with flute, bagpipes and violin at Celtic. Optimistic Song is a fitting title for this musical merriment. A concentrated package with guitar, different keyboard sounds and a fat bass. With Palabras De Animo Juan Carlos gives us really fire under the butt. A firework of Spanish guitar.
The interlude Children Games is a sparkling jewel of keyboard. Y Si Te Vas (And If You Leave) is a filigree romantic ballad with the acoustic guitar in the lamp light. Nando Concalez enthralls us with his guitar sound. Un Ganador is inspired by the music of the legendary Carlos Santana. Final tune is a trio version of Going Back Home. Instead of the fretless bass the nylon guitar takes the lead. A gripping alternative.
Mediterranova is an acoustic delicacy. An album that deserves every recommendation and leaves a deep impression.



Buy the album in all stores




Album Information



Title: Mediterranova
Artist: Juan Carlos Mendoza
Year: 2005
Length: 1:07:06
Genre: General Jazz
Label:

Indigo Records




Tracks:
01 Bass Rap [6:15]
02 Going Back Home [6:36]
03 Moments [5:35]
04 Cafe En Rio [6:23]
05 Escape [0:44]
06 Lilas Funk [4:26]
07 Movin On [5:11]
08 Cenizas [2:05]
09 Marzo [4:39]
10 Optimistic Song [4:30]
11 Palabras De Animo [3:46]
12 Children Games [1:43]
13 Y Si Te Vas [4:19]
14 Un Ganador [4:01]
15 Going Back Home (Bonus Track) [6:53]

Further review: