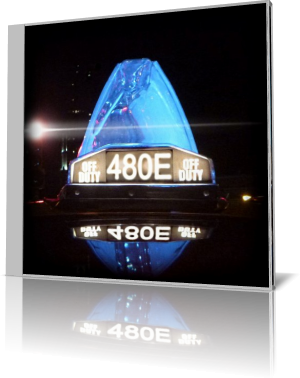 Toronto based musicians Rob DeBoer and Tony Grace have just released their newest album, entitled Bibliotheca (2013). A best-of collection added by a special remix. In the previous year they created the album Off Duty in their special style, we all know as acid jazz. For those, who don't know this genre, I recommend my essay A Journey into Smooth Acid Jazz.
Beside Rob (guitar, keyboards) and Tony (beats and percussion) Jon Stewart (saxes), Bryden Baird (trumpet), Bill McBirnie (flute) and Najwa Tannus (vocals) share this project. The Walker introduces into the album with a funky flute piece full of energy. Sandbar continues with a slap bass driven tune. Rob showcases his guitar mastery in an energetic duet with sax player Stewart.
The reggae flavored Cashed Out takes advantage of vintage Rhodes piano, slamming rhythm, staccato guitar chords, all in all the right feeling of the late 60's. In the Hidden Garden starts with a hypnotic sequence on which Rob expands his Rhodes solo followed by Bryden Baird's distinctive trumpet sound and McBirnie's flute play.
On Nothing Is Written the group takes a journey to world music. A shimmering scenery of drums and saxophone. When airy piano meets wave tone bass, then you listen to Spun. With a captivating melody allures With You. Sympathy carriers are guitar and flute.
When gentle trumpet sounds come across electronic rhythm pattern, then we reach Picking up the Threads. Back to reggae with Vaporized. This song is more for dancers in trance than for attentive listeners. Gare Du Nord is a well-known railway station in Paris. However, the descriptive song does not spread the hustle and bustle of this station, but an inner contemplation.
With their album Off Duty Four80East leans more to chill­out music than to acid jazz showcasing the adventurous attitude of the duo.




Buy the album in all stores




Album Information




Title: Off Duty
Artist: Four80East
Year: 2012
Length: 0:60:26
Genre: General Jazz
Label: Boomtang Records


Tracks:

01 The Walker [5:01]
02 Sandbar [5:47]
03 Cashed Out [6:10]
04 In the Hidden Garden [5:45]
05 Nothing Is Written [6:39]
06 Spun [5:43]
07 With You [4:26]
08 Picking up the Threads [6:01]
09 Vaporized [4:29]
10 Gare Du Nord [6:26]
11 Sandbar Radio Edit [3:59]