| | |
| --- | --- |
| Archive | |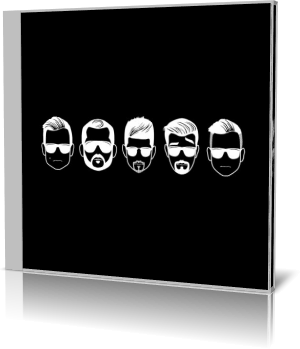 Hungary has a lot to offer, its specialties, its nature, the beautiful capital. However its famous export is music. In the smooth jazz genre a new Hungarian group has established, Peet Project. The group comprised currently of violinist, composer, producer Peter "Peet" Ferencz, saxophonist Attila Závodi, keyboardist Olivér Magán, bassist Martin Gudics, and drummer Marcell Gudics.
Everything started with their debut Pink Spirit, released in 2010. Their sophomore album Turn You On already followed in 2011, then Overseas (2013) and Love (2015). Their newest endeavor is entitled The Bad Boys Of Budapest (2017) and offers guest appearances by keyboardist Jonathan Fritzén, saxophonist Dave Koz, bassist and singer Gáspár Laci and singer James Copley from the band Electro Deluxe.

Downtown Therapy is the music the community need, crisp like a freshly laid egg, with the dynamic of the youth and the violin in the lead, a rare sound in the world of smooth jazz. The group has no reservations to pop music as it provides with Don't Wanna Know, which could easily make the jump into the charts with intelligent instrumentation and astounding energy.
Champagne of My Life is a grandiose sparkling love ballad with the fine taste of a Moët & Chandon. Bring Me to Life features Swedish keyboard maestro Jonathan Fritzén in a tune with a Gospel like approach. Like a Kid brings Peet on violin back into game with an organic vibe, Jean-Luc Ponty would be proud about.
Rosy Cheeks is a collaboration with saxophonist Dave Koz which took its origin in a gig of Peet Project aboard the Dave Koz Cruise in February 2016. Impressed by their performance Dave visited the band in Hungary several month later and recorded with them this track. Paul Brown refined the tune with a remix and added his killer licks to the groove. The song was already released as a single in March, 2017.
White Ferrari is a wavering song with a hooky atmosphere which places less emphasis on acceleration but on touching the most intimate and emotional strings, merging body and soul together. The strong and energetic Shut the Door features vocalist Gáspár Laci who perfectly sings along his bass and loves to alienate his voice with autotune effects. Show You My City has a folkloric impact in the direction of Irish folk music due to the chosen instrumentation (violin and flute).
Yes Your Love lives by the sanguinary vitality of the singer James Copley whose great hipness and vocal coolness swaggers into the groove. River Cruise intermingles a catchy violin driven melody about the beauty of a Danube cruise with a squeaky tone obviously included as rhythmic factor.
Got This Feeling has commercial appeal with crossover effects between smooth jazz and pop. To put it in a nutshell, first rate musical enthusiasm. Kill Your Monster has got one more to go. This song sounds like young Billy Joel in action.
As the title The Bad Boys Of Budapest gives a foreboding of things to come, this album is not tamed smooth jazz in the traditional sense. Peet Project stands for groundbreaking format-busting musical entertainment.




Buy the album in all stores

Album Information

Title: The Bad Boys Of Budapest
Artist: Peet Project
Year: 2017
Genre: Smooth Jazz
Label: Beagle Beat Records


Tracks:

1. Downtown Therapy 4:42
2. Don't Wanna Know 4:06
3. Champagne of My Life 4:53
4. Bring Me to Life (feat. Jonathan Fritzén) 3:53
5. Like a Kid 4:05
6. Rosy Cheeks (feat. Dave Koz) 3:51
7. White Ferrari 4:10
8. Shut the Door (feat. Gáspár Laci) 4:39
9. Show You My City 3:15
10. Yes Your Love (feat. James Copley) 5:57
11. River Cruise 4:00
12. Got This Feeling 3:19
13. Kill Your Monster 2:54



Further Review:

Turn You On