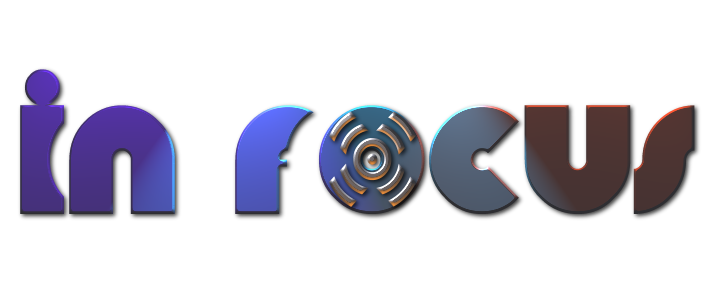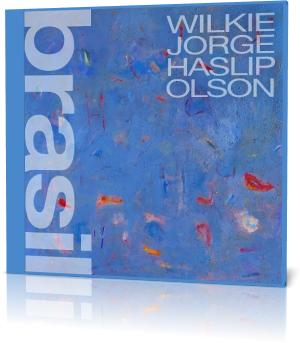 Keyboardist virtuoso Scott Wilkie is intrinsically a musician of the smooth jazz genre. Boundless (1999), More Than You Know (2000), Home Again: The Solo Piano Sessions (2008), The Wonder of Christmas (2013), All In (2014), Joy (2015), StudioLIVE (2017) are his known projects.
With Brasil (2019) he now focuses on Latin Jazz. The album was recorded live in studio with Scott Wilkie (piano, Minimoog, Rhodes), Jeff Olson (drums), Jimmy Haslip (bass), and Kleber Jorge (guitar). In addition to this quartet Scott invited special guests like vocalists Diana Purim (Flora Purim's daughter), Josie James, Diana Booker, Hammond B3 player Ronnie Foster, percussionist Gibi dos Santos, conga player Kevin Winard and cellist Erdis Maxhelaku.
The principle according to which Scott chose the songs is very simple. He chose those who already gripped the listener because of their melody. What could be more natural than to start with the showpiece of Brazilian jazz. Mais Que Nada (Mas Que Nada) was originally written and performed by Jorge Ben in 1963, and later widely known by a cover of Sérgio Mendes. Scott Wilkie throws the full volume of his piano into the balance and pushes the melody to new heights. Kleber Jorge and Jimmy Haslip add brilliant guitar and bass flavor to the whole something.
The song Ainda Lembro was originally recorded on the album Mais (1991) by singer Marisa Monte. Scott Wilkie captures the cheerfulness of the song in a wonderful way on the piano. Canadian jazz singer Carol Welsman has written the song Café for her self named album (2007). Already on the original her singing is accompanied by a piano. This was already a recommendation for Wilkie to include the song in the album after a hint from Haslip.
Musical genius James Taylor was inspired by his life-changing trip to Rio de Janeiro to perform at the 1985 Rock In Rio music festival. The result was Only a Dream in Rio (1985), that Wilkie can't pass by either. Eu Vim da Bahia (I came from Bahia) was composed by Gilberto Gil as part of the João Gilberto album, released in 1973. Of course, the interpretation is also carried by Jorge's guitar, while Wilkie sets impressive accents on the piano.
Burning up the Carnival is a song created by pianist Joe Sample on his album Voices In The Rain (1981) featuring Josie James as lead vocalist and Flora Purim as scat singer. Wilkie is not content with replaying the vocal passages on Fender Rhodes, but improvises extensively. Josie sings by the way the refrain. Ronnie Foster conjures with his Hammond B3 notes.
Nothing Yet is the only song originally written by Scott Wilkie. The refinement of the piece is the natural result of the ingenuity of the musicians involved. Chega de Saudade is a Brazilian standard by Antonio Carlos Jobim (1957). João Gilberto's recording is the most famous. The virtuoso liveliness of the melody is perfectly staged by Wilkie.
Noturna is a song by Ivan Lins for his album Anjo de Mim (1995). Wilkie's new interpretation differs considerably from the original in terms of tempo and instrumentation. This is also due to the percussionist Gibi Dos Santos, who gives the piece a lot of fire. Brazilian jazz guitarist Kleber Jorge created with Voltar Pro Rio in 1999 his solo debut. He returns on Wilkie's rendition as a band member of a collective work of art.
Scott Wilkie's Brasil is a delicacy for all friends of Brazilian music who love high sound quality, virtuosity and originality.




Buy the album in all stores

Album Information

Title: Brasil
Artist: Scott Wilkie
Year: 2019
Genre: Latin Jazz
Label: BeachMusic Studios

1 Mais Que Nada (feat. Jimmy Haslip & Kleber Jorge) 4:31
2 Ainda Lembro (feat. Kleber Jorge) 4:23
3 Café (feat. Jimmy Haslip) 5:19
4 Only a Dream in Rio 4:43
5 Eu Vim da Bahia (with Gibi Dos Santos) 4:46
6 Burning up the Carnival (feat. Ronnie Foster) [with Josie James] 4:50
7 Nothing Yet 4:28
8 Chega de Saudade 5:04
9 Noturna (with Gibi Dos Santos) 4:41
10 Voltar Pro Rio (feat. Kleber Jorge) 5:57