... Gee Baby by Sharon Rae North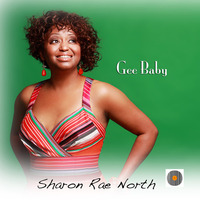 If you read my review of Sharon's first full-length CD, you'll know I'm already a fan. I love her phrasing and the clarity of her delivery. Both virtues are evident on this album of jazz standards. The musical setting is simple: acoustic bass, drums, piano and trumpet – and they don't all play on every song. That's how stripped-down this is.

So – there is lots of room for Sharon's very warm tone to work its magic on these lovely songs. I'm hooked from the first number "Don't Go To Strangers" – the pace is right, the jazz trio sounds elegant and it's all good. I love the Joe Sample-style bounce in the deceptively bluesy "Evening" and the gentle cha-cha rhythm of Duke Ellington's "Midnight Sun" – a song which I've never heard before but instantly fell for. The minor chords in this song are gorgeous.

The evergreen "If Ever I Would Leave You" is a tear-jerker. I appreciate the breathiness of Sharon's vocal and her perfect vibrato. Maybe I watch too many TV shows with singers who exaggerate the vibrato – and pretty much everything else. That's not what happens here. The Razaf/Redman classic "Gee Baby, Ain't I Good To You" gets a lovely treatment here and it's as much a homage to previous singers of this song such as Ella Fitzgerald and Billie Holliday as it is to the writers. The muted trumpet solo adds just the right bluesy flavour.

I enjoy all eight songs on this album and by the time we get to the offbeat waltz time of "Better Than Anything", where Lucy Kilpatrick's piano delivers rhythm, chords and melody, I'm wanting more. Sharon's ability to phrase well is really tested here because this clever lyric would leave a lesser singer breathless. This song, like several on this album, is not only a pleasure – it's an education.

When I can sit in the audience and hear these songs, or hear them on the radio, I'll be a happy man indeed.

Take a look at Sharon's website.

... Bohemian Sun by Sunnie Paxson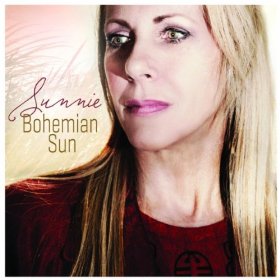 While we're on the subject of real jazz, I want to tell you about the latest CD by California-based composer and keyboardist Sunnie Paxson. My love of Sunnie's music goes back to her Groove Suite album which I reviewed in 2002.
Whereas that record was very funky, the latest outing puts her jazz chops front and centre. The original composition "Seabound" kicks off and it's a very energetic piano-led piece. Long-time friend Stanley Clarke sounds as fine on upright bass as ever. He swings like crazy and his drummer buddy Ronald Bruner Jr. keeps it tight. Both guys get knockout solos on this song too. The strings on "Something for Nothing" are arranged by Sunnie and have lovely echoes of things I heard back on Stanley's "School Days". This number is long and has several changes of mood and pace and sounds better each time I hear it. There's lots of 'air' in the sound and percussionist Munyungo Jackson's contributions add lovely accents.
Herbie Hancock's "Dolphin Dance" is treated reverentially here. I'm listening and typing in a cold room but I feel warm listening to this. It's sunny music, if you'll pardon the pun. This is one of five non-original compositions on the album. My favourite of the remaining four is Javad Maroufi's beautiful "Khabaye Talaei" which I find spellbinding in its simplicity.
Stanley Clarke's "Three Wrong Notes" is a light-hearted counterpoint and I love the piano/bass interplay – done in a way and to a level that only close musical collaborators can pull off.
There's a more contemporary feel to Sunnie's own "One Step Beyond". Clarke's electric bass and another superb string arrangement mark this as a big, modern jazz production worthy of the kind of audience that Stanley Clarke's work has long enjoyed. The gospel number "Say A Prayer (For the Day of Atonement)" is another original composition with a fresh, contemporary and very upbeat vibe. Rod Maurice's lead vocal and the backing choir sound fabulous. It's a great closer to a classy album and would be a great way to end a classy live set. Ah, California's so far away – maybe one day.
Take a look at Sunnie's website.
... Luna Rosarina by Martina & Cía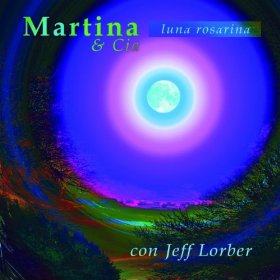 I'm happy to say that I have enjoyed Argentinian guitarist Daniel Martina's music for years. His jazz guitar tone is one which, like that of Norman Brown and Nick Colionne, gives endless pleasure and epitomises the contemporary jazz sound.
The first of the original compositions here is the sunny "Canción del Este" which features an easy beat, that relaxed guitar sound and Jeff Lorber, sounding much less like Jeff Lorber than usual – very subdued but, well, the bomb really. "Propinas" is a song that Martina wrote years earlier and it moves well, with some crisp rimshots, and organ and flute sounds (I say 'sounds' because these days who can tell?) which just make me smile. I love it, OK?
The more I listen to this record (and sorry Daniel, I've been listening for a long time before I write this) I realise what a 'complete' record it is. Songs like the gently uplifting "Balcón al Rio" have a feel reminiscent of some early Andy Narell records but the guitar sound brings me back to Argentina. "Zamba de Lozano" has a slightly edgier guitar sound but retains that mellow but exotic sound I've come to expect from Martina.
Similarly "Un Domingo De Éstos" has the type of staccato intro that so endeared Casiopea to me in the 80's but the sound is more restrained – and the emphasis is more on composition than showmanship. In this song I hear hints of what Martina would sound like if he played some nasty blues. Enjoy the acoustic guitar and the bandoneón on the lilting, pretty "Sauce y Viento". There's some authentic Argentinian flavour here – it has the same impact as when Peter White plays accordion on his records. Lovely.
I think my favourite song is the percussion-laden "Peacock", which has a lovely flow. The acoustic guitar overlays the addictive rhythm and the string synth so beautifully that if the track lasted 30 minutes, I'd still be happy. I'd love to dance to this! The bamboo flute which opens the gently funky "La Música De Mi Corazón" is sweet, as is the lead vocal of its writer Sandra Corizzo.
I go back to my comment about this being a 'complete' record. This kind of compositional, playing and producing talent must surely catapult Daniel Martina into the contemporary jazz big league soon. I'll be listening…
Clips from this album are available on Daniel's MySpace page.
... Wine & Strings by Ethan Farmer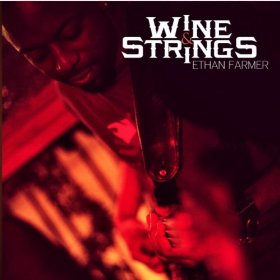 Wow! One thing, as a bass fanatic, that I love is to hear bass players I've never heard before – especially when they go for it like Chicagoan Ethan Farmer (AKA E-Bassman).

The opening song "12" hits you right between the eyes with layers of funky bass à la Brian Bromberg and keeps you breathless until the handclaps and fretless bass solo fade at the end. Listening on headphones, this is astonishing! The intro to "Showdown" is very cinematic but it's just lulling you into a false sense of security before the bass attack starts. He's taken a leaf out of Marcus Miller's book (why wouldn't you?) to play the melody on bass and really make it a lead instrument. His bass does sound like an old Fender Jazz too – do my funky old ears deceive me? Who the hell cares? Dance!!

Watch" has a Funkadelic-like intensity of groove with some great keyboard and bass licks over the top. It's got wild horn stabs too – if you're not dancing, someone needs to call a priest.

It's not all about mind-blowing funk however – we can appreciate Farmer's technique equally well on the jazzy "Beautiful". I'll draw comparisons again with Brian Bromberg's inspirational writing and playing – and I won't be apologising for that. Having said that, if you want mind-blowing funk, check out "Introducing (AKA E-Bassman)" for a Bootsy style romp. All that's missing is Collins' trademark "yeayah!" Make my funk the E-Funk!

I love the grand ballad "Take Your Time" with its rhythmic twists and turns, doubled piano and sax lines, and some very appealing flute sounds. It's very much in a Yellowjackets vein (so, good for me) and it's an ambitious piece. On first hearing I love it and I think it's going to grow on me even more. The closer "Yikes" has an almost Celtic feel about it, as well as a sort of tribal, pulsating intensity (you'll really have to listen to it yourself and see if you agree). I think it's amazing and if another film like "Braveheart" is made, they should give the talented Mr. Farmer a call.

What can I say? I've written this review totally off the cuff as the album has been playing. It's crazy, it's funky, it's jazzy, it's deep – I want more!!

Check out Ethan's website (and I was right about the Fender Jazz…)