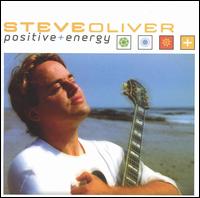 …Positive Energy by Steve Oliver on Native Language.
This is the second solo CD released by guitarist/vocalist/composer Steve Oliver. It's easy to see why Steve Reid enlisted his talents – his sound is uplifting and vibrant.
From the first bars of the opener High Noon, you're already in holiday mood – a mood that the funky title track keeps going. It's a party! The latin carnival that is Festevo will have you dancing – just marvel at the flair of this guy on acoustic guitar. He is awesome.
Right Direction, Come On Home and Mr Hipster have a more urban groove but the feeling is still very 'up'. The dancer Show You Love should be a single – tough groove, strong vocal and the smiles and foot tapping come free! Ocean Blue, Day's End and Horizon are fine examples of Oliver in elegant mode. His guitar and vocals intertwine effortlessly.
As winter weather descends on many of us, this CD will bring back memories of sunny days.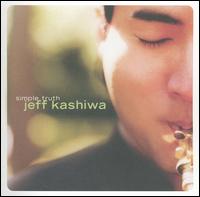 …Jeff Kashiwa's Simple Truth.
Another long-time collaborator of Steve Reid and labelmate of Steve Oliver, saxman Jeff Kashiwa released his fourth solo album in August this year.
The album's first single 3-Day Weekend is very nearly as catchy as Hyde Park from his last CD and it sets the tone nicely. Bright, brassy and bubbly. Other uptempo tracks include Voices, Good Life and Something About You with its old-skool feel. The beat is unadorned and Kashiwa's melody line is strong and easy to follow.
Show Me Love is nicely chuggy with a tight bass sound and a smooth tenor sax. Kashiwa can get mellow too – the romantic Mediterranean Nights features a beautiful acoustic guitar and A Quiet Goodbye has lovely piano and cymbal work to complement that smoky tenor horn. The title track is equally elegant and the soprano sax is crisp and beautiful.
This is a very rounded, confident album by a very experienced player and composer. This year has seen some fine, funky releases though and "Simple Truth" for me plays things just that bit too safe.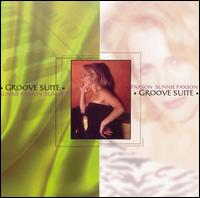 …the astonishing Groove Suite by Sunnie Paxson….
Her light touch on electric piano on the opener Save It For Me immediately made me think of Patrice Rushen – and you know how I love Patrice!
Old-skool funkateers will lap up the covers of Brass Construction's Changin' and B.T. Express's Do It ('Til You're Satisfied). The latter features a typically "out there" solo by bass ace Stanley Clarke. Larry Carlton's lead guitar cuts through on the stomping The Stroll.
And the beat goes on… The title track, driven by ex-Chick Corea bassman Jimmy Earl, is a slick jazz dancer. If clubs were still hip enough to play music this good, this would be a classic five years down the line. Oh yes – Love's Always has a groove that's cotton candy, a rollercoaster, the best car you ever drove. Ouch!
Sunnie's crystal-clear acoustic piano is centre-stage for the funky Spirit's in the House. The muted trumpet simmers and the groove'll get ya! The album's most mellow song Sofie's Blues is exquisite and soulful.
Jazz-funk fans - trust me – buy this for your party!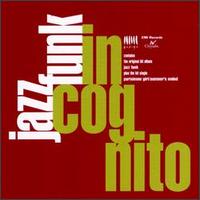 …a blast from the past, Jazz Funk by Incognito.
I can't believe that this album is 21 years old! I'm very glad that Ensign decided to release it on CD once Incognito had launched into the second phase of an enviable career.
From the opening bars of the jazz dancer Shine On it's not hard to see how the band got to where they are now, despite a gap of about 10 years between this album and "Inside Life".
The album is biased towards instrumentals – my favourites are the funky Sunburn and the frantic Interference. The vocals Chase The Clouds Away and The Smile of a Child are mellow and dreamy – though the vocal performances of the magnificent Maysa Leak on later albums overshadow these.
Walking on Wheels points to serious jazz credentials within this band – it's moody and intense and the light touch on drums and bass cannot fail to impress.
The CD package includes the evergreen Parisienne Girl and the sublime Summer's Ended. These were originally released (in the UK at least) as a double A-side single. Check the flute playing on this last song.
Jean-Paul "Bluey" Maunick created something very special with "Jazz Funk". It's identifiably British and it stands head and shoulders above just about everything that came out of Britain or the USA that year.
Style – like they say – never goes out of fashion.