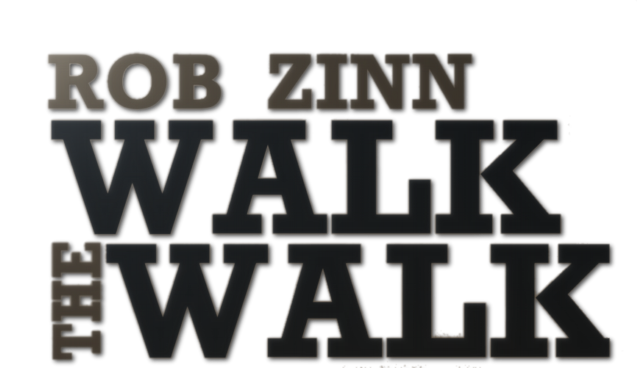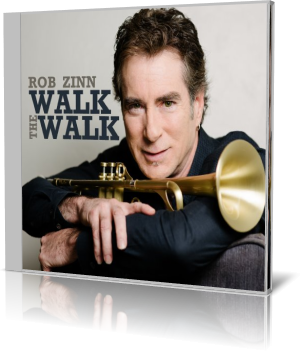 Delaware based trumpeter and flugelhornist Rob Zinn focused for the first time on the smooth jazz genre with his album Yesterday Again (2016). With his sophomore album Walk The Walk (2018) he wants to do another step and take his music to the next level.
All ten tunes are originals, engineered, mixed and produced by Paul Brown at his very own studio, The Funky Joint. Rob performs on his album trumpet and flugelhorn. He is accompanied by Andrew Neu, Michael Paulo (sax), Paul Brown (guitar, percussion), Marco Basci (keyboards), Roberto Vally, Bryant Siono (bass), Gorden Campbell (drums), Andre Frappier (guitar), Dax Reynosa (vocals), Lew Laing (keyboards, programming), Jeff Carruthers (keyboards, strings, synth horns, drums and percussion programming), and Ritchie Garcia (congas).
The new project shows with the first tune the direction, the complete album is taking. Walk The Walk is built on a solid horn arrangement featuring Rob's immense trumpet talent and one of the most underrated sax player in smooth jazz, Andrew Neu. Wherever You Are chooses a different approach. A romantic theme performed by Rob on flugelhorn subtly merging with Andrew's tenor sax.
The flugelhorn as a jazz instrument has a softer tone compared to conventional flugelhorns in the field of folkloric or classical music. Journey Of The Heart is a good example how smooth the flugelhorn can sound in the hand of a master. Yesterday Love reminds me of Herb Alpert's Second Wind. The resounding trumpet contrasts to the crispy R&B flavored style composed by Dax Reynosa and Lew Laing.
Blue Night features Rob Zinn and Paul Brown in an extraordinarily exciting dialogue between trumpet and guitar. Never Gonna Give Up On You is the second outstanding tune with guitar and trumpet in the lead. I Can See It In Your Eyes is a phrase, which dotted the history of music. Rob makes the best out of this theme, a dense atmosphere between dream world and fantasy.
The term Summer Nights often combines the association of hot nights with boisterous festivities. Saxophonist Michael Paulo is as well known host of numerous Hawaiian events an expert in filling this term with life. If we often associate midnight with the magic of the night, we neglect the 11th Hour, which is upstream as a field of tension. Rob brings this fascination with his trumpet back to memory.
Could It Be You incorporates Paul Brown's mellow guitar blues to Rob's incomparable phrasing and command of the trumpet.
With Walk The Walk Rob Zinn has taken a new road, not an easy one but inspirational. Of course, he has gotten support of some clever minds for his new album. The result is convincing beyond measure.




Biography

Website


Buy the album in all stores

Album Information

Title: Walk The Walk
Artist: Rob Zinn
Year: 2018
Length: 0:44:44
Genre: Smooth Jazz
Label: Rob Zinn Music


Tracks:

1. Walk The Walk – feat. Andrew Neu
2. Wherever You Are – feat. Andrew Neu
3. Journey Of The Heart
4. Yesterday Love
5. Blue Night – feat. Paul Brown
6. Never Gonna Give Up On You – feat. Paul Brown
7. I Can See It In Your Eyes
8. Summer Nights – feat. Michael Paulo
9. 11th Hour
10. Could It Be You