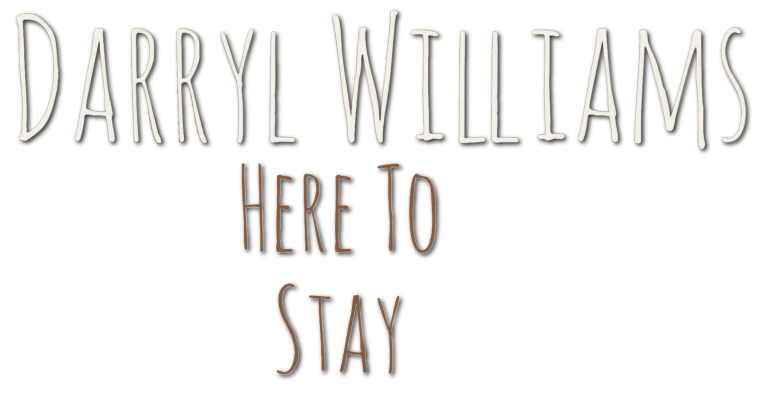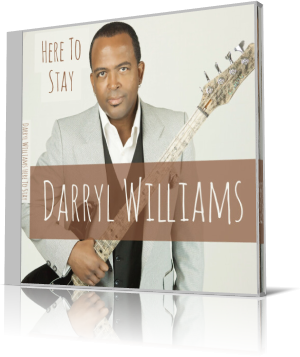 San Diego born bassist Darryl Williams released his first album That Was Then in 2008, which received high acclaims. Here To Stay (2017) is his sophomore project.
Like many other musicians Darryl is not confined to his principal instrument, but also performs on this album synths, strings, programming and Rhodes. The list of accompanying musicians includes illustrious names: Ronnie Foster, Marcus Coleman, Jeff Lorber (Rhodes), Tony Moore, Eric Valentine (drums), Michael Simms, Paul Brown, Adam Hawley, Ross Bolton, U-Nam, Ray Fuller, Nils Jiptner (guitars), Jonathan Fritzen, Greg Manning (piano), Michael Lington, Euge Groove, Marcus Anderson, Michael Paulo, Elan Trotman (sax), Kenneth Crouch (Rhodes, organ, synth), Allan Phillips, Jackie Bertone (percussion), Rymand Entezari (pads), Tony Guerrero (flugelhorn), Ashling Cole (vocals), Christopher Thomas (background vocals, synth) and Scott Wilkie (piano, Rhodes). Enough to fill a major festival.
Here To Stay is equally a promise and an attitude. Darryl Williams creates with this song a solid foundation with a vivid variation of basses and placing Euge Groove as second lead on soprano sax. Now or Never unites guitarist Paul Brown and pianist Jonathan Fritzen in the attempt to create an exciting melody which not only attracts the audience but stands the test of time.
The Wayman Tisdale flavored Do You Remember features a standing Michael Lington on sax and Darryl's vibrant bass solo as powerful statement. Reflections has something to do with relaxation and self contemplation. Elan Trotman has the wonderful ability to bring timelessness and mood into a musical harmony and create a moment of magic.
The Harveston Way runs through Temecula, where you find the music. Together with Euge Groove Darryl outlines the course in all its facets musically speaking. All saxophone players on this album seem to be in a contest to produce the highest scale of sweetness, Marcus Anderson on How Long Has It Been is no exception. Absolute highlight on this tune is the interplay of bassist Darryl Williams with keyboard genius Jeff Lorber on his favorite instrument, the Rhodes piano.
The Doctor is dedicated to Carl Evans Jr., the late keyboardist of the group Fattburger. The melody is tangible and visible and marvelously shared by Michael Paulo on soprano sax. My Story mirrors the development Darryl has experienced as bass player. Remarkably, the course of the melody is distributed to all the musicians involved.
Don't Ask My Neighbors was originally released by the Emotions for their album Rejoice (1977), produced by the late Maurice White. The new interpretation features vocalist Ashling Biscuit-Cole, lead singer of AgapeSoul and Graham Central Station who delivers together with Greg Manning on piano an outstanding performance. The final Turn Up is no nightcap but a sparkling surprise with a cheerful Scott Wilkie on piano.
Darryl Williams has created with Here To Stay a near perfect package of hypnotically fresh grooves listeners will rejoice in everywhere.




Buy the album in all stores

Album Information

Title: Here To Stay
Artist: Darryl Williams
Year: 2017
Genre: Smooth Jazz
Label: Independent


1 Here to Stay (feat. Euge Groove) 4:30
2 Now or Never (feat. Paul Brown & Jonathan Fritzen) 4:38
3 Do You Remember (feat. Michael Lington) 4:14
4 Reflections 4:59
5 Harveston Way (feat. Euge Groove) 4:24
6 How Long Has It Been (feat. Jeff Lorber & Marcus Anderson) 4:42
7 The Doctor 4:27
8 My Story (feat. Jeff Lorber) 4:48
9 Don't Ask My Neighbors (feat. Ashling Cole & Greg Manning) 4:17
10 Turn Up (feat. Scott Wilkie) 4:06