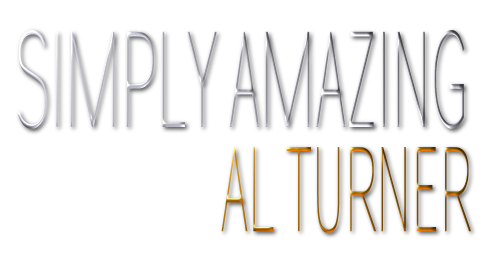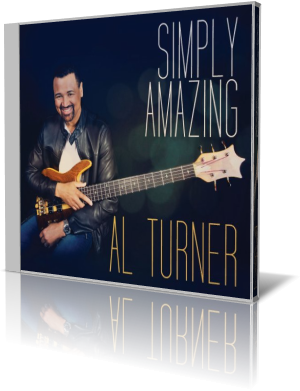 Bass guitar player Al Turner, called "The Burner", started his solo career in 2005 with the debut album It's Good To Have Friends. Soon followed his next albums Movin' (2009), Sunny Days (2011) and last year Simply Amazing.
Al is joined on his new project by a stunning array of prolific musicians such as Earl Klugh, Barry Eastmond, Ray Parker, Jr., Marlon McClain, Paul Jackson, Jr., Greg Moore, Randy Bowland, Brett Farkas, Darnell Taylor, Eric Marienthal, Tom Braxton, Dave McMurray, Marcus Anderson, Darryl Wakefield, Mark Mitchell, Leroy Hyter, Charles Scales, Dana Davis, LaShawn Gary, Monty Q. Pollard, Jordache Grant, Al Duncan, Ron Otis, Calvin Napper, Marlon Curry, Rayse Biggs and Gino Castillo.
The album starts with the forceful Upright on which Al plays the bass with various finger styles from Slap like Victor Wooten to the soft attack as an upright bass player like Brian Bromberg. The tune is wonderfully embedded in a fine drum/percussion arrangement by Dana Davis on drums and Gino Castillo on percussion. Beside the bass the tune also offers a special keyboard solo.
Al's very distinctive emotional meaning is Hometown Groove. He still raves about his roots to Motown city and the many stars he has seen in his youth. Al Turner hails from Detroit and his hometown has played a big role in his life. B.E.A.T. comes with a funky attitude presenting such luminaries like Ray Parker, Jr. on guitar and Barry Eastmond on the keys.

On the Latin tinged Early Morning Al duets with guitarist Earl Klugh. Monty Q. Pollard performs a mesmerizing piano interlude before the tune reach his summit in a tight drum and percussion set. Peacefulness adds a dreamy and smooth moment to the album with Marcus Anderson on sax and flute.
Ride Along shows the bass in the lead in the style of Wayman Tisdale or Julian Vaughn. In details Al shines in a sophisticated and ingenious way. On Time For Change Al melts elements of contemporary and smooth jazz with sprinkles of funk. Eric Marienthal fuses artful sax into the melody line.
Etterlene DeBarge wrote the hit A Dream for the album In a Special Way. Turner covers the song in a rendition respectful to the original. With Flying High featuring Tom Braxton the album delivers a further smashing hit in Motown style. Simply Amazing is a tastefully atmospheric and catchy bass song. On T.T. Al expands for the last time his bass qualities and Dave McMurray inserts some edgy sax blows.
As musical director of KEM and Earl Klugh Al Turner has already gained a lot of musical experience. On Simply Amazing he manages to implement it with great ease to a successful masterpiece.




Biography

Website


Buy the album in all stores

Album Information

Title: Simply Amazing
Artist: Al Turner
Year: 2015
Genre: Smooth Jazz


Tracks:

1 Upright 5:42
2 Hometown Groove 5:22
3 Beat 4:11
4 Early Morning 5:53
5 Peacefulness 4:24
6 Ride Along 4:58
7 Time for Change 5:13
8 A Dream 4:53
9 Flying High 4:59
10 Simply Amazing 5:16
11 Tt 6:27