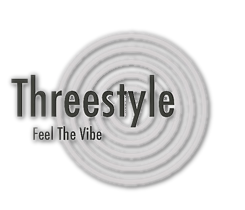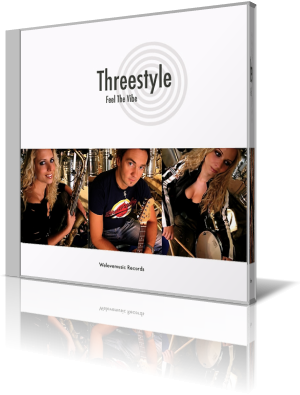 Smooth Jazz from Germany? Probably you remember groups such as Dancing Fantasy, Freeze Frame and Blue Knights. Now this country offers an alternative with Threestyle. A group from Bavaria featuring Magdalena Chovancova (sax), Robert Fertl (guitars, bass trumpet, flugelhorn) and Gabriela Chovancova (drums and vibraphone).
A short visit on their label Welovemusic Records reveals a numerous list of releases. So this formation comprises of experienced professionals. The introducing piece Chilling Mr. Benson is a banquet for all lovers of the music of George Benson. When Fertl leaves space for his guitar playing, it comes to the right feeling.
Nice To Be There makes for serene mood with relaxing music. Stratospheric Flight helps to pending exemption with graceful inconspicuousness. The title Now promises a great leap. But it drifts more towards Lounge. You Made It would I like to say. Unfortunately not the resounding melody.
Traffic Jam borrows to smoky jazz, but remains at a leisurely pace. New Summer Lounge is a song with swaying rhythm in Brazilian style. If Magdalena Chovancova would wrap her voice in Portuguese lyrics, the interpretation would certainly be more appealing. My first thought was, guys step up a gear, when I listened to Feel The Vibe. That's the difference between smooth jazz and lounge. Such music calls for inner peace.
The group goes into a funky position on Coffee In The Box. Influenced by Candy Dulfer's style Magdalena shows her true talent. To peak performance runs the group with Jazz Frog. The song has a hooking flow and everything is coherent. Long Bay is an excursion into contemporary jazz with rock flavor delivered by the guitar. With Never More presents the group a further well-arranged highlight.
Threestyle show on Feel The Vibe good approaches. More American Smooth Jazz would lead the formation to the next level.




Biography

Website


Buy the album in all stores

Album Information

Title: Feel The Vibe
Artist: Threestyle
Year: 2012
Length: 1:07:07
Genre: Smooth Jazz
Label: Welovemucic


Tracks:

01 Chilling Mr. Benson [5:54]
02 Nice To Be There [5:12]
03 Stratospheric Flight [6:01]
04 Now [5:04]
05 You Made It [4:54]
06 Traffic Jam [4:12]
07 New Summer Lounge [6:31]
08 Feel The Vibe [4:40]
09 Coffee In The Box [4:27]
10 Jazz Frog [4:48]
11 Long Bay [5:08]
12 Never More [5:13]
13 Out Of My Dreams [5:03]