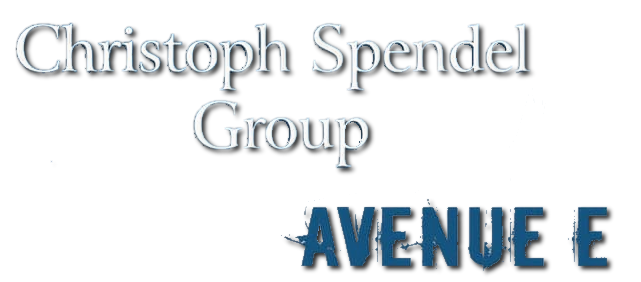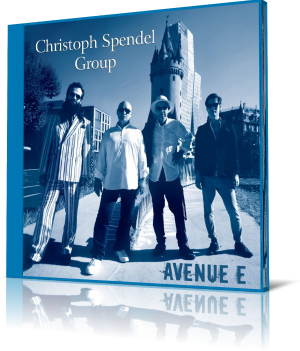 Jazz piano virtuoso Christoph Spendel has developed a multitude of projects in his remarkable decades-long creative period, which would require a professional biographer to document. Despite his now advanced age, his creative energy is still brimming with new ideas, which are reflected in numerous releases and formations.
Among these countless projects, the Christoph Spendel Group stands out. It consists of the musicians Peter Klohmann (flute, saxes), Thomas Heidepriem (bass), Martin Standke (drums) as well as founder and name-giver Christoph Spendel (piano, keyboards). The formation as such already exists since the 80s in changing line-ups. Christoph has a long-standing friendship with the bassist Thomas Heidepriem, who comes from Freiburg. The other two musicians, presenting the young generation, recommended themselves through different projects.
The album starts with the title song, which brings all the tonal power of the well-tempered piano into the melodic harmony. Peter Klohman shares the melody accompanying on soprano saxophone. Behind the title Avenue E lies the "Eschersheimer Landstraße", Frankfurt's lifeline, a vivid street in Christoph Spendel's adopted home city.
Fuerteventura is the second largest island of the Canary Islands and known to most as a vacation island. You can also set any other vacation destination for this song. The principle of longing always remains the same and is perfectly implemented by the group with Latin American Bossa Nova elements.
The exceptionally gifted jazz musician Lyle Mays was a member of the Pat Metheny Group for over 27 years, and his compositions played a major role in shaping the style and direction of the group during the time he was a member, a fact that was only inadequately acknowledged by the music world with 11 GRAMMY awards. The Christoph Spendel Group pays tribute to the work and person of Lyle Mays, who died all too soon, with Amaysing Colours. Can you relate to his music? If not Christoph Spendel and his group, who else?
Moreton Island is a sand island on the southeast coast of the Australian state of Queensland. A vacation destination that probably can't be more distant from Germany. The focus of this piece is clearly in the realm of fusion jazz. Heidepriem and Spendel excel on this tune with an extensive bass respectively piano solo.
Instead of Stella By Starlight the group presents as next song Luca by Sunlight. One senses the formation's need to convey jazz music as something holistic to the wider audience, each playing to their own strengths on the instrument.
Is there anything more beautiful than a woman's smile? Tamara's Smile pays homage to this emotional expression with a lovingly crafted melody full of romance. Sunday is interpreted by most musicians with relaxed music. Quite different performs the Christoph Spendel Group. Early Sunday Morning loves it progressive, dynamic and with a lot of power.
Summer Sumba was written by Brazilian composer Marcos Valle in 1964. A well-known jazz standard, which, as you can see in the group's interpretation, has lost none of its popularity. Tampa Bay is a large natural harbor in Florida. Striking moment of this straight-ahead piece is the baritone saxophone played by Peter Klohmann.
With Unknown Events the band shows its muscles. An expressive piece full of mysticism and secrets. Canary Skies focuses on the Latin American Bossa Nova note at the end, with Christoph Spendel in particular shining on the piano and a well-appointed Peter Klohmann on sax.
The Christoph Spendel Group opens with its debut work Avenue E a stylistically wide-ranging palette of their skills. One of the best fusion jazz groups, you can find on mother earth.




Buy the album in all stores

Album Information

Title: Avenue E
Artist: Christoph Spendel Group
Year: 2021
Genre: Smooth Jazz
Label: Blue Flame Records

1) Avenue E (5:41)
2) Fuerteventura (5:47)
3) Amaysing Colours - For Lyle Mays (8:27)
4) Moreton Island (5:38)
5) Luca by Sunlight (7:31)
6) Tamara's Smile (6:04)
7) Early Sunday Morning (7:23)
8) Summer Samba (7:36)
9) Tampa Bay (7:53)
10) Unknown Events (7:16)
11) Canary Skies (9:22)