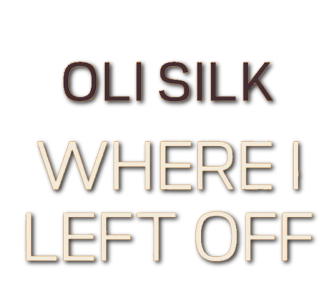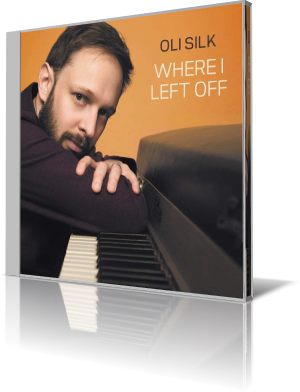 It's a long way to make a name for itself, when you are a keyboardist from UK. Oli Silk has made the impossible possible and achieved a great reputation as one of the hottest acts in USA.
Although an integral member of the band in Pizza Express, London, he often takes the transatlantic leap to be visible at numerous events in the States.
He has come forward in the smooth jazz scene and the supporting musicians on his new album Where I Left Off (2016) are reading like a Who-is-Who of this genre. Rick Braun, Ryan Jacob (trumpet), Omari Williams, Oscar Seaton Jr., Gordon Cambell and Andrew Small (drums), Dwayne 'Smitty' Smith, Orefo Orakwue (bass), Mark Jaimes, Peter White and Nick Colionne (guitar), Joe Becket, Karl Vanden Bossche (percussion), Steve Cole (sax), Athea Rene (flute) and Katie Leone (vocals) are on the guest list.
The album takes a start with the meaningful title Ooh Baby! featuring star-musician Rick Braun on trumpet and trombone. The group has obviously fun and performs smooth jazz on steroids. When a musician pulls the reverb, then you can be sure, that something important is in the tube. On Where I Left Off keyboardist Oli Silk swings the melody with grace and elegance.
The Latin flavored Take Me Away is written for Peter White and he is indeed succeeding the acoustic guitar in his impeccable and unmatched way. On Burning up the Carnival shines the amazing vocal talent Katie Leone, one of the top vocalists of the group Incognito and member of the Katie Leone Quintet. "She can sing her tail off," comments Jocelyn Brown, a greatness of soul of her own.
Saxophonist Steve Cole indicates the alignment of Seasons Change. A sensual sax player joins the cozy and playfully romantic atmosphere of Oli's piano performance. Su Casa, Mi Casa presents soulful vibes from the joyful Fender Rhodes piano interchanged with blistering piano improvisations of incredible finesse.
On Catch My Breath joins saxophonist Phil Denny the groove party. A finely crafted tune with a vibrant hook. Cluster Funk is build around an exciting clavinet sound in reminiscence of Stevie Wonder's style. Ryan Jacob serves a gorgeous trumpet arrangement perfectly fitting to Silk's piano grooves. Needless to say, the Vocoder part is out of this world.
Rest Assured has so many rich textures with crystal-clearly chased tonality that only Althea Rene's flute is permitted to outdo the former in attractiveness or brilliance. Music Without The Sound is a contradiction in itself, but not the title counts but the music and this is the finest. We experience a reunion with blessed singer Katie Leone.
Take Some Time Out is one of the promises for the new year. Oli shares this wonderful melody with Mark Jaimes, who toured in the past with Simply Red and worked together with late composer Rod Temperton. On Suits You, Sir! Oli meets guitarist Nick Colionne in a call and response theme. Two top notch musicians connected in a cosmic fusion celebrating the best in smooth jazz entertainment.
Where I Left Off is rock solid and belongs in every smooth jazz fans' collection. A sonic breath of what turns out as one of the best albums of last year.




Website


Buy the album in all stores

Album Information

Title: Where I Left Off
Artist: Oli Silk
Year: 2016
Genre: Smooth Jazz
Label: Trippin 'N' Rhythm Records


Tracks:

1. Ooh Baby! (04:37)
2. Where I Left Off (04:05)
3. Take Me Away (05:00)
4. Burning up the Carnival (04:09)
5. Seasons Change (04:01)
6. Su Casa, Mi Casa (05:50)
7. Catch My Breath (04:03)
8. Cluster Funk (05:23)
9. Rest Assured (05:07)
10. Music Without The Sound (06:07)
11. Take Some Time Out (03:54)
12. Suits You, Sir! (04:46)




Further reviews:


All We Need