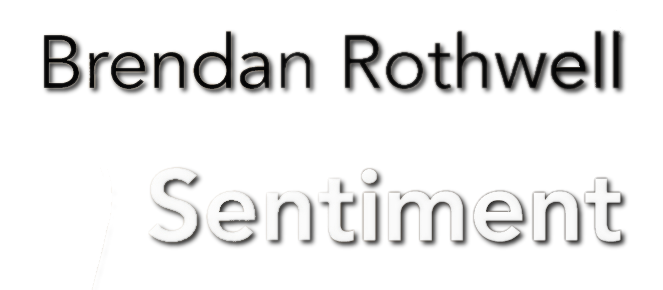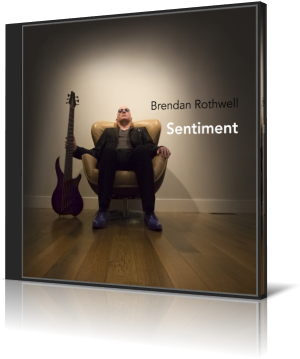 UK born and Calgary based bassist Brendan Rothwell has set a clear signal with his debut album Time On My Hands (2016). Now he returns with his sophomore project Sentiment (2019).
Unlike its predecessor, Brendan produced and recorded his new album on his own. The absence of additional input is outweighed by the advantage of cost savings and full control over his own work.
Bass players in the lead are not uncommon particularly in the smooth jazz genre. Examples include late Wayman Tisdale, Julian Vaughn, Chuck Smith, Peter Muller, Marcus Miller, David Dyson, Garry Grainger, Michael Manson, Brian Bromberg, Gerald Veasley, Nate White, Mark Egan, Nathan East, Slim Man, just to name the more well-known.
The importance of a bassist inevitably increases with the assumption of the main task of playing the melody that forms the song. This development is also reflected in this album.
The title Keep on Keepin' On initially led me on a wrong turn, as I first thought of the interesting film about the jazz legend Clark Terry. Stylistically, the chords backing up this piece evoke memories of the great instrumental accompaniments of the Motown era. Your Move is perfectly embedded in a shuffle beat that serves as an ideal vehicle for Brendan's bass experience.
Key to My Heart gives life to a high emotional ballad revealing the smooth potential of melodic bass. Sometimes plumbs the true depths of bass evoking Brendan's splendor. On aptly titled Layin' Low Brendan is satisfying the connoisseur's poignant appetite for authentically bass sound.
Think of You flirts with ingratiating melodic chords that leave emotional sustainability behind. The title song is indicative of Brendan's masterful command of the bass and of the atmosphere through careful use of accompanying instruments, subtle harmonies on his keyboards and also by setting the right moments for silence in between.
Strollin' is a infectious mixture of bass reverie in connection with simple repetitive but effective keyboard chords. Now's the Time starts atypically with a keyboard generated melody, so you could get the impression that Brendan is freeing himself from the cage of his solo instrument. But no, shortly afterwards he takes over the motif on his bass.
Brendan plays on Revival with elegant soul and relies again on the proven combination of keyboards sounds with his bass in the lead. On Reflection he finally let his bass speak in all its sonorous depth.
Brendan Rothwell executes his duties as bass performer with grace, technique and style. Sentiment nails the bass concept from start to finish. An album which is aimed at lovers of the bass.




Buy the album in all stores

Album Information

Title: Sentiment
Artist: Brendan Rothwell
Year: 2019
Genre: Smooth Jazz
Label: Independent

1 Keep on Keepin' On 3:48
2 Your Move 4:01
3 Key to My Heart 4:17
4 Sometimes 4:10
5 Layin' Low 4:24
6 Think of You 4:00
7 Sentiment 5:23
8 Strollin' 4:07
9 Now's the Time 3:38
10 Revival 4:06
11 Reflection 2:41





Further review: