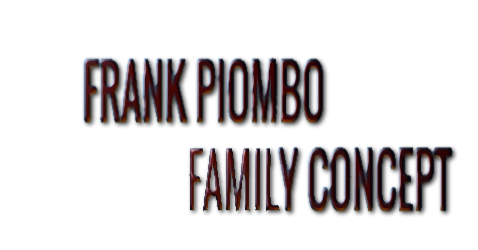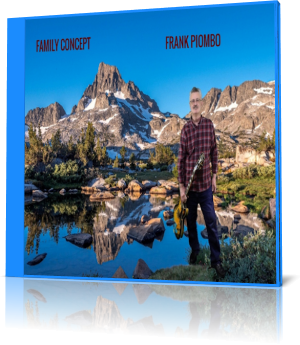 New York based guitarist Frank Piombo reached with eight the American shores. Today he is a mainstay in the New York Metropolitan Area, where he has built a solid fan basis.

He started his solo career with Smooth Reminiscence (2010), followed by Sleepwalk (2011) and The Night Speaks - A Smooth Jazz Journey (2013), which was awarded as the best jazz/ambient album for Jan, 2016 by The Academia Music Awards and Keep It Movin' (2017).

His newest project is entitled Family Concept (2020). This album is dedicated to and inspired by Frank's great family encompassing three generations.

Frank performs on this album all guitars and is joined by Donnie Harrell (keyboards), Tom Jacobsen (keyboards, percussions, horns), Dom DiGioia (keyboards, strings), Joe Arminio (sax, vocals, slinky), Michael Schiavo (vocals), Doreen Brusca Arminio (vocals), Sean O'Bryan Smith (bass), Terry Tucker (bass), and Michael Mahadeen (flute).

Opener of the album is Love Dat Smooth Latte. An exquisite piece with an enticing melody, not only for lovers of coffee with milk. Green Lights and Rainbows features an exotic Eastern flavor with Tom Jacobsen's vintage organ sound, a groovy percussion and Frank's slick guitar.

Song For My Children is according to the title dedicated to Frank's children and features Michael Mahadeen on flute. The Antidote is late Ronny Jordan's debut album released in 1992. After Hours was the acid jazz highlight of this album in a compelling perfection. Frank comes close to Ronny's graceful and lightly struck guitar sound.

Love's The Way (Remix) probably best reflects the relaxed live performance of Frank's formation. Last tune of the album is a vocal version of Green Lights and Rainbows featuring singer Michael Schiavo who, with his earthy voice, gives the piece an original character.

Frank Piombo's album Family Concept lusts with unspoiled originality. Off the beaten paths you can even find many jewels.





Buy the album in all stores

Album Information

Title: Family Concept
Artist: Frank Piombo
Year: 2020
Length: 0:25:42
Genre: General Jazz
Label: Frank Piombo


Tracks:
1) Love Dat Smooth Latte (5:20)
2) Green Lights and Rainbows (4:05)
3) Song For My Children (4:56)
4) After Hours (4:15)
5) Love's The Way (Remix) (3:00)
6) Green Lights and Rainbows (Vocal Version) (4:05)