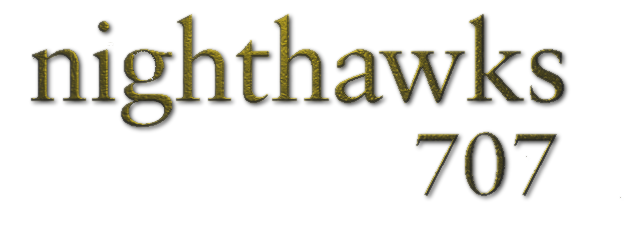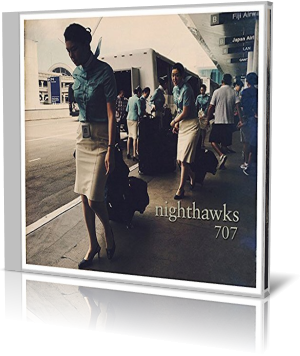 Smooth jazz with a difference. Nighthawks plays the European way. This German formation consists of Reiner Winterschladen (trumpet, flugelhorn), and Dal Martino (bass, guitar, keys, vocals), further musicians are Thomas Alkier (drums), Jürgen Dahmen (Rhodes, keys, percussion), and Jörg Lehnardt (guitar).
Winterschladen and Martino debuted with the album Citizen Wayne in 1998, followed by Metro Bar (2001), As The Sun Sets (2004) featuring vocalist Pat Appleton of DePhazz, 4 (2007), Today (2010), Rio Bravo (2014) and 707 (2016).
Their newest album is a reminiscence to Boeing's first jet airliner described by Dal Martino as "the first transporter of culture in a musical world that was becoming increasingly international". The album is divided in seven songs and The 707 Suite with four movements.
With Rickenbacker Causeway you can reach the gangway into the new album. This toll road connects Miami, Florida to the barrier islands of Virginia Key and Key Biscayne across Biscayne Bay. While tribute is paid to the local ambience with an accelerated rhythm reggae, after all, Miami is the gateway to the Caribbean Islands, Winterschladen dominates the atmosphere on his muted trumpet.
Corneto por Stefano is a dedication to Stefan Krachten, the deceased drummer of Nighthawks predecessor Trance Groove. A melodic insightful piece with Reiner's trumpet in various alterations. Portree Liberty lives in the dreamy floating of the trumpet. The up-tempo Little Do I Know tells an own story in sparkling magic with matching rhythm and Winterschladen's brilliant trumpet.
The 707 Suite starts with Courage, a piece with the appearance of a Western film music which is due to the sonorous guitar sound and the traditional marching drum. Blue Steel Silver borrows the narrative inspiration and strength of Alan Parsons Project. First Class Turbulence enfolds with great passion and a wide range of expression the ultimate guitar rock power. Leaving Iceland is the soundscape of a land of panoramic melancholy, contemplation and endless expanses of solitude.
On Six a.m. Gate 27 Winterschladen blazes a new trail on flugelhorn the moody early morning atmosphere in sight. Happy Days features singer Jeff Young, a long-time collaborator with Donald Fagen and Steely Dan. From my personal remembrance treasure, I arrange the song stylistically between Peter Gabriel and Ten CC. Casino Revisited is a remix version of Casino from Nighthawks' album 4. A tour de force for Winterschladen's trumpet.
You can twist the sheet music and turn it however you want. Contemporary jazz, smooth jazz, fusion jazz, lounge, the music of Nighthawks has something to do with jazz, but not in the intellectual sense of this genre. To this the music spurts too much joy and is also very danceable.




Buy the album in all stores

Album Information

Title: 707
Artist: Nighthawks
Year: 2016
Genre: Smooth Jazz
Label: Herzog Records GmbH


1 Rickenbacker Causeway 5:53
2 Corneto por Stefano 5:59
3 Portree Liberty 3:55
4 Little Do I Know 5:13
5 Courage 2:54
6 Blue Steel Silver 6:28
7 First Class Turbulence 4:59
8 Leaving Iceland 5:17
9 Six a.m. Gate 27 4:15
10 Happy Days (feat. Jeff Young)4:36
11 Casino Revisited 6:44