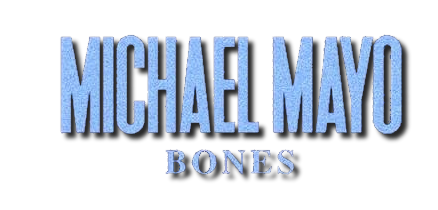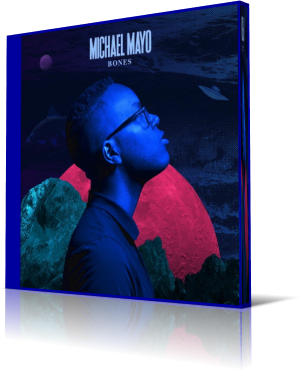 The singer Michael Mayo has an interesting vita. Michael's dad Scott Mayo was a saxophonist for Earth, Wind & Fire, his mother Valerie Pinkston, now a back-up vocalist for Diana Ross, also sang with Beyoncé, Luther Vandross, Ray Charles, and Whitney Houston. Among his teachers at the Herbie Hancock Institute of Jazz was Herbie himself.
Michael considers his voice to be a musical instrument like Bobby McFerrin, whom Michael counts among his influences. Stylistically, his music is difficult to classify. This is primarily because Michael doesn't want to be tied down to a particular genre. His range is between R&B, soul and jazz, although the term soul jazz does him the most justice.
Michael performs on his debut album Bones (2021) everything his body can give. Vocals, handclaps, beatboxing, vocal percussion and whistle. He is backed up by the musicians Andrew Freedman (keyboards, synthesizers, piano, electric guitar, handclaps), Nick Campbell (electric bass, synth bass, electric guitar, handclaps), Robin Baytas (drums, handclaps), Eli Wolf (programming) and his parents Scott Mayo and Valerie Pinkston (vocals).
The Way opens the album with polyphonic vocal harmonies, I previously only experienced by the sound wonder Jacob Collier. And to answer your question, both already worked together on tour promoting Jacob's Djesse Vol. 3 album. Michael sings background vocals on tracks 10 and 11 of this album.
His knowledge about Jacob's stellar technic makes it easier for Michael to express himself and to showcase his true musical DNA. You and You is about bisexuality and Michael's approach for an authentic life. Scat songs in vocal harmony is also his main expression on Another Love which slightly connect him with his further idol Stevie Wonder.
Mayo extensively use overdub to build vocal collages like on Stolen Moments. He combines sounds of the environment, alterations of his voice, and multiple sound snippets to build up his sound monument. On About Your Love he lives out his percussive side, his voice contrasting with the restless rhythm support.
Is Mayo an epigone of Jacob Collier? Definitely not. He transfers the adapted expression to his own environment and creates new sound worlds with Silver and Gold. On Robot Man he hides his voice behind muffling filters and lets the impression mature in the reverb. He approaches the broad taste with 20/20, only to escape from this impression shortly after with special variations.
Although Michael uses the stylistic element of harmony, he also likes to resort to atonality, obviously striving for the elitist as in Bones. Thus, on What's My Name, he manages to deal with this issue for more than seven minutes, staccato-like pounding out this refrain. With the final Hold On, he reunites vocally with his parents in time-honored harmony.
With Bones, Michael Mayo has created a new vocal art form that challenges or repels the listener, depending on the level of acceptance.




Biography
Album Information
Title: Bones
Artist: Michael Mayo
Year: 2021
Genre: Soul Jazz
Label: Artistry / Mack Avenue Music Group


Tracks:

1) The Way (4:08)
2) You and You (5:22)
3) Another Love (6:33)
4) Stolen Moments (4:54)
5) About Your Love (6:42)
6) Silver and Gold (2:48)
7) Robot Man (4:28)
8) 20/20 (6:06)
9) Bones (3:46)
10) What's My Name (7:02)
11) Hold On (1:27)