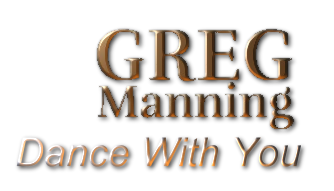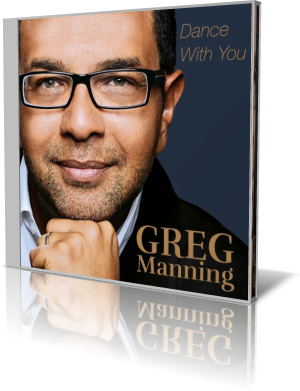 Swiss-American keyboardist Greg Manning is in the Smooth Jazz scene perfectly at home. He worked as musical director with Jonathan Butler and also performed with Brian McKnight, Kirk Whalum, Will Downing, Richard Elliot, Gerald Albright, Chante Moore, Mindi Abair and many more.
His debut album Soulciety was released in 1999, followed by his sophomore album The Calling in 2010. His newest album Dance With You was released on Kalimba Music in 2014.
Among the plethora of participating musicians one should especially mention sax players Gianni Vancini, Brad Rambur, Elan Trotman, Vincent Ingala, Jimmy Reid, and Mindi Abair, guitarists Darrell Crooks, Terry Wollman and Bruce Nazarian and bass player Chris Golden.
His affinity for Brazilian music Greg lives on the starter piece Bahia. Against the funky bass he sets his energetic beats on the piano. With horn chords in the style of EWF Greg introduces into his colorful Phoenix Rise! Saxophonist Gianni Vancini and keyboardist Manning share the melodic and syncopated lead.
Say Yes is obviously a melting honey pot of fine love ballad. His smoky voice goes perfectly with the smooth keyboard sounds. For The Love Of You features Swiss jazz musician Michael Gassmann on muted trumpet. The stomp goes mighty and powerfully on with Groove Me.
At the latest on Cruisin 'Down The Road one is turning the speaker volume to a higher level. This pulsing bass and Vincent Ingala on sax drives you to the dance floor. I Can't Make You Love Me gives room for the next love song. Jimmy Reid delivers the fine tuning of sax. The rim shot makes it clear. Elegant Lady is a funky one. Darrell Crooks hums along his guitar and makes a fantastic job. No wonder, this tune is infectious.
The disco beat hits us again with Dance With You. A brisk sweeper that invites you to clap along. I remember Wayman Tisdale, who dominated the stage with his huge appearance. Wayman is Greg's tribute to the unforgettable legend. No, it's not Stevie Wonder, who plays the chromatic harmonica on Look Up. But Patrick Bettison on harmonica has what it takes. I do not know the common interface of both musicians, however Patrick is a successful completion.
Dance With You is such a great album that the question arises, why Greg doesn't start a solo career.



Biography

Album Information

Title: Dance With You
Artist: Greg Manning
Year: 2014
Length: 0:51:48
Genre: Smooth Jazz
Label: Kalimba Music


Tracks:
01 Bahia [5:00]
02 Phoenix Rise! [4:15]
03 Say Yes [4:50]
04 For The Love Of You [4:58]
05 Groove Me (Extended Version) [5:20]
06 Cruisin' Down The Road [4:29]
07 I Can't Make You Love Me [4:58]
08 Elegant Lady [4:15]
09 Dance With You [3:59]
10 Wayman [4:24]
11 Look Up [5:21]




Further reviews:

The Calling