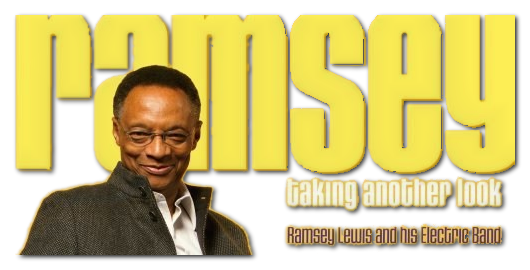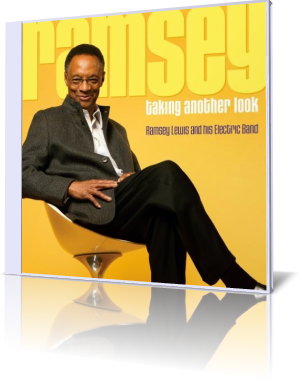 Enumerate all his albums would be a tedious task. Jazz pianist Ramsey Lewis has released approximately 80 albums over a 50-year career. He became popular with his megahit The In Crowd (1965).
His most successful album was however Sun Goddess (1974), a re-union with Maurice White and Earth, Wind & Fire. Smooth jazz fans might remember his Ramsey Lewis Morning Show on Chicago radio station WNUA (95.5 FM).
Best known is his project Urban Knights. Originally planed as a permanent group, their albums were soon the ideal platform for new talents.
On his latest album Ramsey, Taking Another Look (2011) Ramsey Lewis is joined by Henry Johnson (guitar), Mike Logan (keyboards), Joshua Ramos (bass) and Charles Heath (drums). They all are his Electric Band.
"The idea of the electric quintet came up and having played mostly in an acoustic trio arrangement for twelve-fifteen years, I decided to get together with the guys to see how it felt. The rehearsals went so well that I called in my engineer, Danny Leake and my producer/son, Frayne Lewis to come in and roll tape. I've recorded maybe 65-70 albums, and this album is definitely among the top five."
In 1882 Ramsey Lewis released the album Chance Encounter, an album in smooth jazz style earlier called pop jazz. Intimacy is taken from that album with a new funky approach. On the new version of this tune Ramsey expands his premium piano performance to the great enchantment of his fans.
Tambura from his album Sun Goddess receives a dramatic refurbishment featuring Ramsey Lewis on Fender Rhodes and Mike Logan, who probably performs a Multi-Moog. Both instruments with a high vintage potential. Also very expressive Charles Heath on drums.
Love Song from the same album followed Lewis over the years (Urban Renewal, This Is Jazz, Vol. 27), but on this album he performs a more contemporary version keeping the piano in the main focus.
Stevie Wonder's socially critical song Living For The City (1973) was already covered by Lewis on the album Sun Goddess finding himself in good neignborhood with Ike and Tina Turner and Ray Charles among many others. The more fusion tinged rendition is changed to a closer approach to Wonder's original.
Thom Bell and Linda Creed's Betcha By Golly Wow is another find blend of jazz and pop first released on Funky Serenity (2001) now on this album. To Know Her is leaning more to the jazz realm following Ramsey's trio principle. The tune is enriched with a discreet string arrangement. Excellent Henry Johnson's guitar solo.
The Way She Smiles was originally released on the album Songs from the Heart: Ramsey Plays Ramsey (2009). Ramsey introduces into the theme with panache but lets Johnson earn the merits on guitar. On Jungle Strut the group turns back to the jazz fusion style of the album Sun Goddess. Moog and Rhodes rule again.
Sharing Her Journey combines elements of jazz and rock to an unique platform of artistic evidence. Sun Goddess, the best at last. This is signature Earth, Wind and Fire sound with jazzy highlights. Don Meyrick's sax solo is timeless impressive and Philip Bailey's vocals just divine. This is music history!
Ramsey, Taking Another Look is a perfect springboard into Ramsey Lewis' jazz fusion work. Great musicianship makes this album to a memorable listening pleasure.




Website


Buy the album in all stores

Album Information

Title: Ramsey, Taking Another Look
Artist: Ramsey Lewis
Year: 2011
Length: 0:52:34
Genre: General Jazz
Label: Hidden Beach Records


Tracks:

01 Intimacy [8:02]
02 Tambura [4:19]
03 Love Song [5:20]
04 Living For The City [5:31]
05 Betcha By Golly Wow [5:01]
06 To Know Her [5:31]
07 The Way She Smiles [3:10]
08 Jungle Strut [4:15]
09 Sharing Her Journey [6:24]
10 Sun Goddess [4:59]