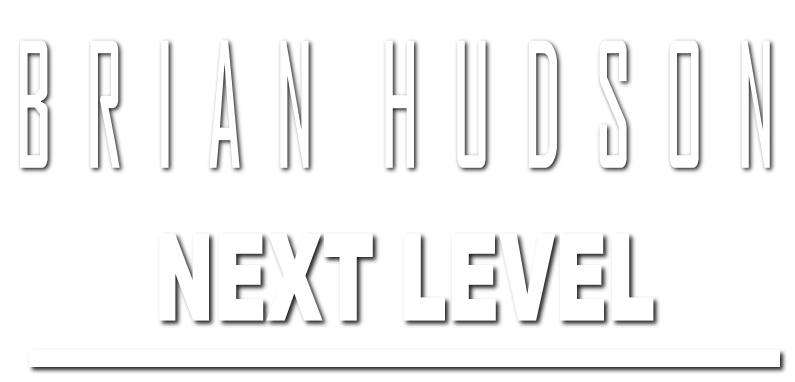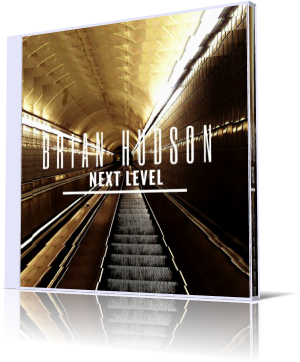 Atlanta, Georgia based drummer and studio musician Brian Hudson is active in various groups. To mention are The Dave Mathews Cover Band, Tonohoney, Memory Dean, Soulhound, Madoca and Momentum.
Next Level is his debut album and was released in August, 2017. The album is a collaboration between Hudson and jazz/fusion musician, composer and producer Randy Hoexter (keyboard, piano). Both are joined by Adam Nitti, Joe Reda (bass), Sam Skelton (sax), Melvin Jones (trumpet), and Trey Wright (guitar). Next Level is also the name of Hudson's new formation.
On Nyc Hudson captures the pulsating life of New York in a dynamic contemporary jazz piece. Spacious phases alternate with quieter moments with a focus on saxophone and trumpet. Seventy Eight usually defines an old-fashioned record that is played by being turned around 78 times every minute. The jazz fusion tune picks up the musical themes at a fast pace.
Metro is a further tour de force in artful changes between sax, trumpet and organ in a delightful cohesion of linear thought processes. Ybor City presents Randy Hoexter in a breathtaking run on piano accompanied by saxophonist Skelton in winding improvisations. Mr. Peabody is based on the rhythm of a marching band, but meanders quickly into a swinging sunny guitar and organ excursion.
The syncopated Silver Lining bangs out with precision in a complex motif on piano and guitar. The bass line reveals a Latin touch. Jumpy Nylons plays well on the guitar equipped with nylon strings of the main matador Trey Wright. The dynamite arrangement is shared by Randy on keys and Brian on drums. Playing with Gravity swings in a waltz rhythm in a true artistic interpretation.
Drummer Brian Hudson's heart is beating in the rhythm of contemporary jazz and jazz fusion. Next Level ventures to the hard core approach of eclectic jazz.




Buy the album in all stores

Album Information

Title: Brian Hudson
Artist: Next Level
Year: 2017
Genre: Contemporary Jazz
Label: Independent


1. NYC 5:19
2. Seventy Eight 5:07
3. Metro 4:48
4. Ybor City 4:36
5. Mr. Peabody 4:59
6. Silver Lining 5:18
7. Jumpy Nylons 4:53
8. Playing with Gravity 5:14