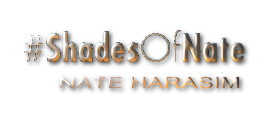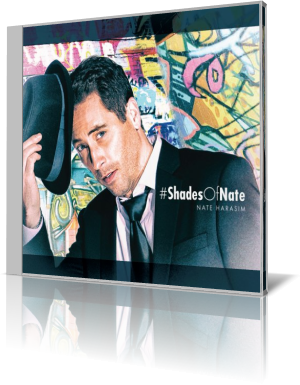 When Nate Harasim began his solo career with the album Next In Line (2007), he was literally showered with praise. Shortly after the release of his debut album, David Chackler (NuGroove Music) heard the record and signed Nate for Love's Taken Over (2008), Nate's first album on the anew founded label.
This big talent returned with Rush on Trippin' N Rhythm Records in 2011. Now the eagle is landed with his album #Shadesofnate (2015) on Woodward Avenue Records. We all wish him not only a safe landing but a cool stay.
Nate comments꞉ "I'm experiencing complete creative freedom for the first time with Mark Nordman and Woodward Avenue. He encouraged me on #ShadesofNate to do whatever I wanted, to be myself – and for me, that meant putting all those genres on the album in a way that made sense.″
On the new album are at the side of Nate Dave Koz, Nils, Darren Rahn, Lin Rountree, Rob Tardik, Matt Godina, Paul Brown, Randy Scott, Ricky Lawson, Elan Trotman and more. The hashtag with every song title shall ensure instant sharing on Twitter.
The first track #Harmonypark has the peculiarity that it was the last song on which the deceased drummer Ricky Lawson played. Sax man Dave Koz and guitarist Nils Jiptner care alongside Nate for the perfect groove. At the center of #Falln undoubtedly stands the singer Anna Stevenson. Her sweet voice provides a strong contrast to the rap vocals of K-Squeeze.
#Summertimefun quickly takes to ride. Is it any wonder with Lin Rountree and Darren Rahn on the agenda. #Workit with K-Squeeze reaches out for another audience than the smooth jazz community. Hip hoppers will seldom be found in this area. After this acoustic shock reconciles us the brisk #Bumpertobumper. Vandell Andrew delivers some brassy highlights.
#Intheairtonight is a mellow cover of Phil Collins' song of the century In The Air Tonight. Melina's smooth vocals are interfered by Nils' rockish guitar sound. With #Moonlightsonata Nate transfers the classical Moonlight Sonata, Piano Sonata No. 14 in C-sharp Minor, Op. 27, into a ragtime scenario. #Ijustwanna (Remastered) is the next hip hop shocker.
Fortunately #Coolbeans pleases the ears with Paul Browns guitar chords. #Luvit presents a wild mix of funk, disco and smooth jazz, all fast paced. More relaxed comes #Itb'zflat offering a nice interplay between Nate's piano and Randy Scott's hip sax. #Elevatorfunk gives a modish answer to the elevator music critics. Saxophonist Dr. Keith Newton sets the level high for all his competitors.
The last three tracks with remixes of #Falln, #Ijustwanna and #Intheairtonight are aimed at the younger generation of Hip Hop and Electro scene.
#Shadesofnate provokes with its different, conflicting styles and resists the desire for harmony of many smooth jazz fans. Time will tell if this concept is forward-looking.




Website


Buy the album in all stores

Album Information

Title: #Shadesofnate
Artist: Nate Harasim
Year: 2015
Length: 1:09:55
Genre: Smooth Jazz
Label: Woodward Avenue Records

Tracks:

01 #Harmonypark [4:34]
02 #Falln [3:51]
03 #Summertimefun [5:44]
04 #Workit [3:03]
05 #Bumpertobumper [3:54]
06 #Intheairtonight [3:38]
07 #Moonlightsonata [8:57]
08 #Ijustwanna (Remastered) [3:47]
09 #Coolbeans [3:44]
10 #Luvit [5:23]
11 #Itb'zflat [3:28]
12 #Elevatorfunk [4:17]
13 #Falln (Remix) [5:58]
14 #Ijustwanna (Remix) [5:00]
15 #Intheairtonight (Remix) [4:36]



Further reviews: